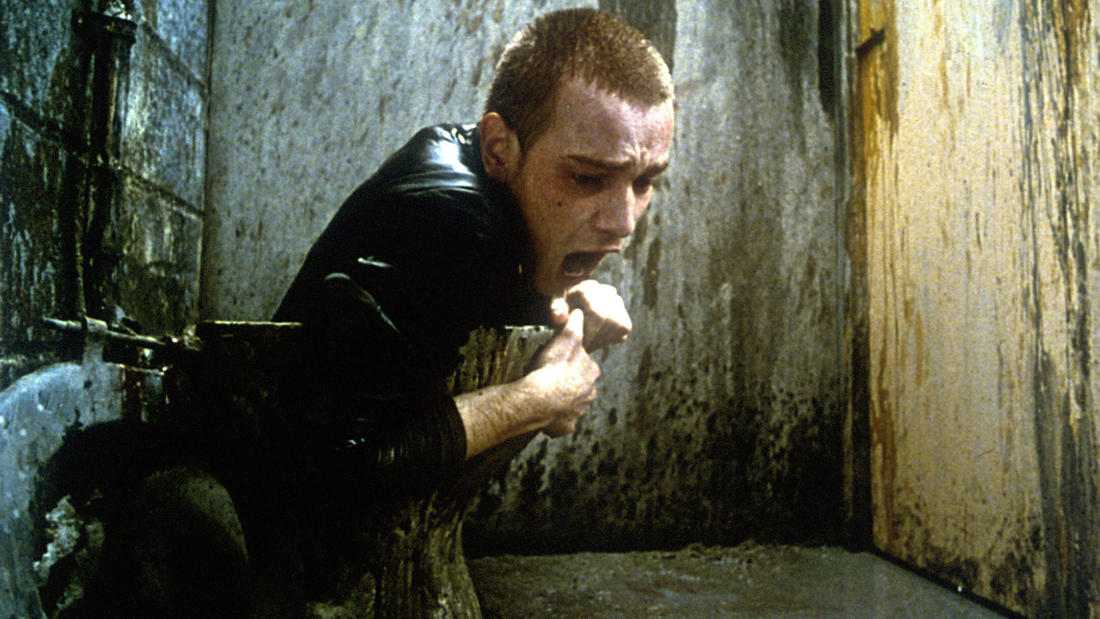 2016
with
Dr. Kathryn McHugh
Associate Psychologist, Division of Alcohol and Drug Abuse, McLean Hospital; Assistant Professor, Department of Psychiatry, Harvard Medical School
Trainspotting—

The Portrayal of Addiction
Program Description
Before the film, Dr. Kathryn McHugh discussed the film's portrayal of addiction.
Film Synopsis
Renton, deeply immersed in the Edinburgh drug scene, tries to clean up and get out, despite the allure of the drugs and influence of friends.
Mark Renton (Ewan McGregor) is a young heroin addict living in economically depressed Edinburgh. Renton's friends are also junkies: Sick Boy (Jonny Lee Miller), Begbie (Robert Carlyle), Spud (Ewen Bremner), Tommy (Kevin McKidd), and his underage girlfriend, Diane (Kelly Macdonald). After one too many brushes with the law, Renton kicks his habit and moves to London, where he finds a job, a flat, and something close to peace of mind. However, Sick Boy, Begbie, and Spud all arrive at his doorstep on the trail of a big score, leading Renton back down a dangerous path. Danny Boyle directed this Academy Award-nominated black comedy crime drama.
About the Speaker
Dr. Kathryn McHugh received her BA in psychology from Harvard College and her PhD in clinical psychology from Boston University. She is currently a clinical psychologist in the Division of Alcohol and Drug Abuse at McLean Hospital and an assistant professor at Harvard Medical School. Dr. McHugh is a clinical researcher and practitioner whose work focuses on the nature and treatment of anxiety and substance use disorders. She is a recipient of awards from the American Psychological Association, the National Institute on Drug Abuse, and the College of Problems on Drug Dependence, and her research is currently funded by grants from the National Institute on Drug Abuse. She also specializes in cognitive-behavioral therapy for the treatment of anxiety, depressive, and substance use disorders.