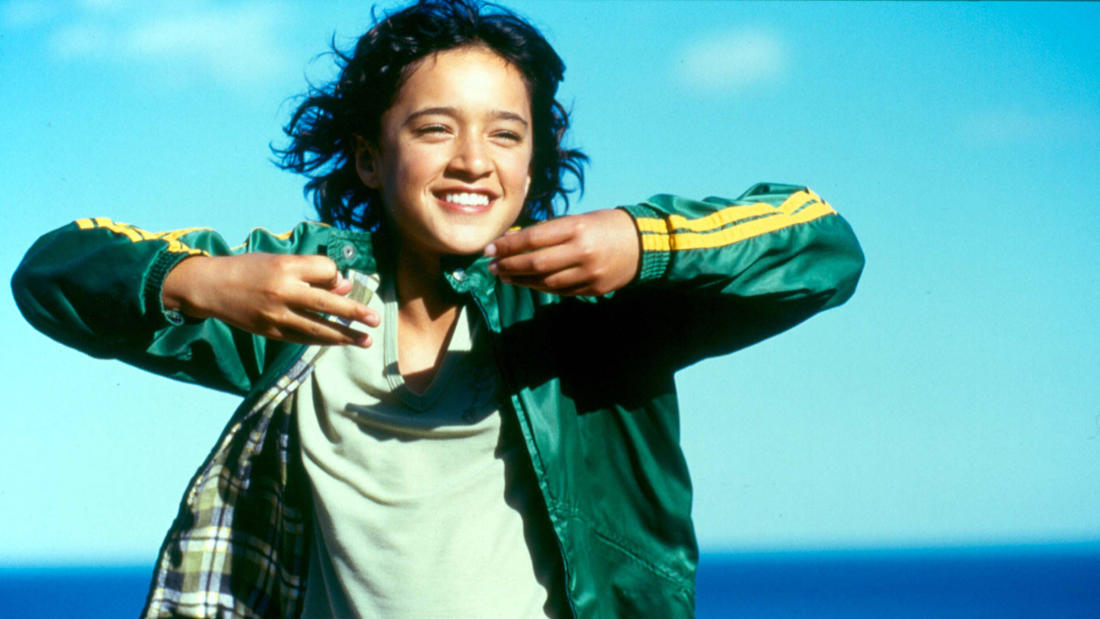 2018
with
Brittany D. Friesner
Associate Director, Indiana University Cinema
Whale Rider—

Girl, let me tell you a story
Program Description
Indiana University Cinema's Brittany Friesner discusses the power of storytelling to inspire young girls to push beyond the dictates of society and culture, and the struggle of people of indigenous cultures to adapt to the modern society that surrounds them.
Film Synopsis
A contemporary story of love, rejection, and triumph as a young Maori girl fights to fulfill a destiny her grandfather refuses to recognize.
On the east coast of New Zealand, a Maori tribe known as the Whangara claim descent from a single ancestor, Paikea, the Whale Rider. In every generation for more than a thousand years, a male heir born to the chief inherits the title. This ancient custom is upset when the child selected to be the next chief dies at birth. However, his twin sister, Pai (Keisha Castle-Hughes), survives. The young girl enlists the help of her grandmother (Vicky Haughton) and the training of her uncle (Grant Roa) to claim her birthright. But to break with convention, she'll have to do the impossible: win over her ultra-traditional grandfather (Rawiri Paratene) and fight a thousand years of tradition to fulfill her destiny. Based on the novel of the same name by Witi Ihimaera, the film received audience choice awards at Sundance and Toronto, and earned an Academy Award nomination for Keisha Castle-Hughes.
About the Speaker
Brittany D. Friesner is the Indiana University Cinema's associate director and a double IU alumna with a bachelor's in journalism and a master's in arts administration. Brittany researches and develops film programming, leads IU Cinema's Creative Collaborations program, and manages the cinema's marketing and engagement efforts, including donor cultivation and stewardship initiatives. She has also worked in programming, marketing, and theater operations for the Sundance Film Festival, Tribeca Film Festival, CMJ Music Marathon and Film Festival, Bloomington PRIDE Film Festival, and Seattle and Indianapolis international film festivals. She has served on Heartland Film Festival's Narrative Short Film and Documentary Features juries and on the Grand Jury for the Indy Film Fest.