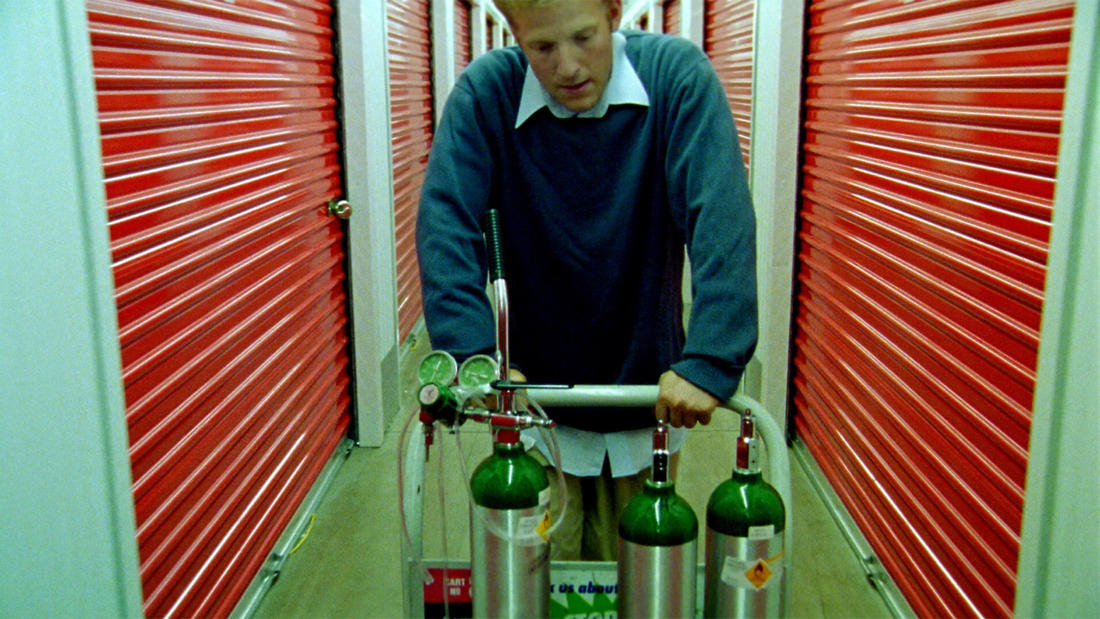 2019
with
Brett Altschul
Physicist, University of South Carolina
and
Qiana Whitted
Professor and Director of African American Studies, University of South Carolina
and
Alice Lilitu
Nickelodeon Theatre staff
Primer—

Do we really know what we think we know?
Program Description
Physicist Brett Altschul, comics-studies expert Qiana Whitted, and practicing witch and artist Alice Lilitu discuss the possibility of time travel, speculative physics, and astronomy.
Film Synopsis
Four friends and fledgling entrepreneurs, knowing that there's something bigger and more innovative than the different error-checking devices they've built, wrestle over their new invention.
Two friends (Shane Carruth, David Sullivan) invent a form of time travel, and though they think they are being smart about using it, within just five days, selfishness and shortsightedness lead them to create so many overlapping timelines that they lose control of themselves, their friendship, and the technology.
About the Speaker
Brett Altschul is a physicist at the University of South Carolina, with special interests in exotic extensions of known physics. After a childhood of reading and writing science fiction, he earned undergraduate degrees from the Massachusetts Institute of Technology in mathematics and physics, followed by a Ph.D. in 2003. Since 2007, he has been a faculty member at USC in the Department of Physics and Astronomy. One of the major focuses of his research is understanding "How well do we really know the basic things we think we know?" For example, Einstein's Special Theory of Relativity predicts that all particles should have identical maximum velocities, all equal to the speed of light; Prof. Altschul has studied how well we truly know that the actual maximum speeds of electrons, protons, and light rays are actually the same.
Qiana Whitted is a professor of English and African American Studies at the University of South Carolina. Her current research examines representations of race, history, and genre in comic books and graphic novels. She is editor of Inks: The Journal of the Comics Studies Society and chair of the International Comic Arts Forum. Her forthcoming book, EC Comics: Race, Shock, and Social Protest, will be published by Rutgers University Press in March 2019.
Alice Lilitu is a Satanic witch in the tradition of those who would wander into the forest at night to commune with demons. She performs multi-media spectacles with the occult art collective Devil's Playground. Find her at the liminal edge of the city for conversation in the Mysteries.