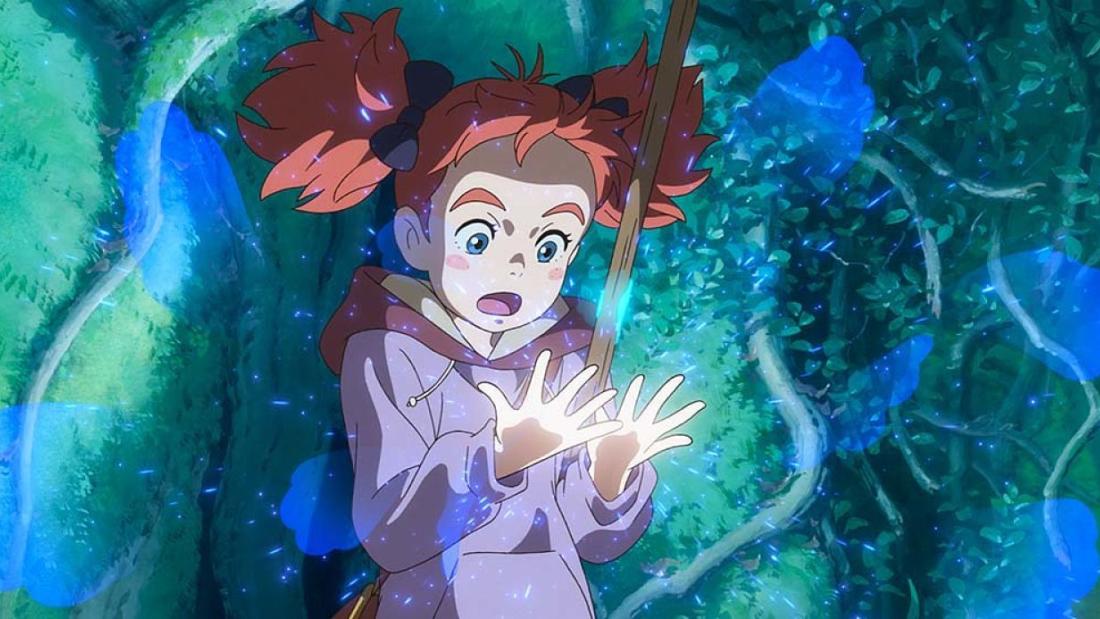 2019
with
Jackie Peeler
Manager of Living Collections, Museum of Science Boston
and
Angela Luckey
Lead horticulturist, Museum of Science Boston
Mary and the Witch's Flower—

SoS Jr.: Flower power
Program Description
Plant experts Jackie Peeler and Angela Luckey from Boston's Museum of Science explain the function of flowers and the "flower powers" plants use—smells, colors, shapes, and more—to get bees and other animals to pollinate them.
Film Synopsis
After she finds a flower that grants temporary magical powers, Mary must overcome an evil plot at a college of witchcraft above the clouds.
From Academy Award®-nominated Hiromasa Yonebayashi—animator on Studio Ghibli masterpieces Spirited Away, Howl's Moving Castle, and Ponyo, and director of When Marnie Was There and The Secret World of Arrietty—comes a dazzling new adventure about a young girl named Mary, who discovers a flower that grants magical powers, but only for one night.
Mary is an ordinary young girl stuck in the country with her Great-Aunt Charlotte and seemingly no adventures or friends in sight. She follows a mysterious cat into the nearby forest, where she discovers an old broomstick and the strange Fly-by-Night Flower, a rare plant that blossoms only once every seven years and only in that forest. Together the flower and the broomstick whisk Mary above the clouds, and far away to Endor College—a school of magic run by headmistress Madam Mumblechook and the brilliant Doctor Dee. But there are terrible things happening at the school, and when Mary tells a lie, she must risk her life to try to set things right.