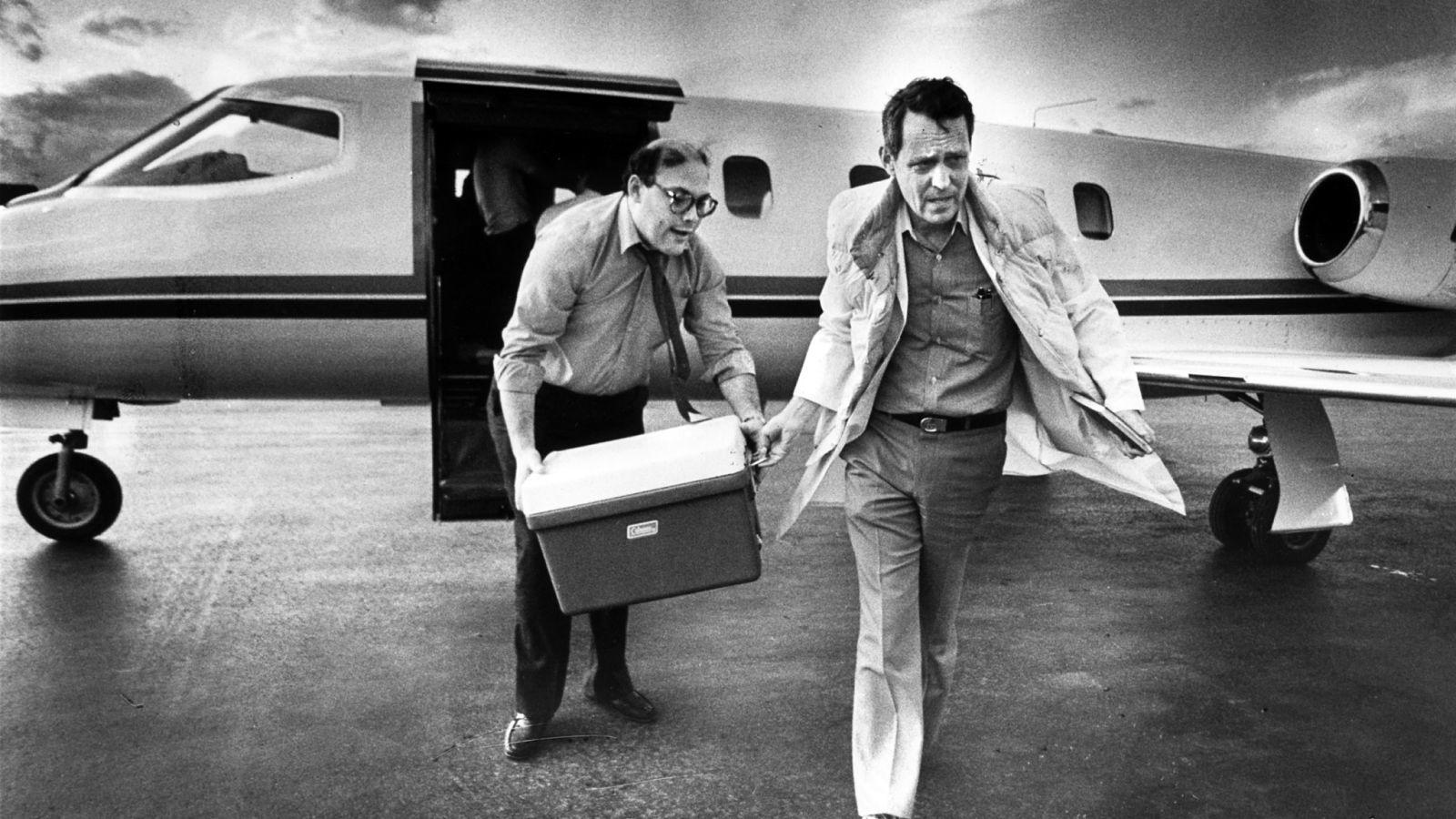 Burden of Genius
Film Synopsis
The story of Dr. Thomas Starzl, the first surgeon to successfully transplant a liver, and his journey from medical renegade to father of transplantation.
In 1967, Dr. Thomas Starzl stunned the world with the first successful liver transplantation. His breakthrough provoked controversy. Critics accused him of recklessness, even murder. Others declared it the beginning of a revolution.
Burden of Genius plunges the viewer into the controversy swirling around the Starzl's turbulent 60-year career, before we land in the 1980s, the decade when organ transplantation, the stuff of science fiction, becomes a reality. Accusations of blind career ambition collide with reflections from colleagues and patients who credit him with saving thousands of lives through his innovations in surgery and immunotherapy.
Fueled by coffee, cigarettes, and the odd ten-minute catnap on any available horizontal surface, he pushes himself relentlessly, acquiring mythic status and attracting the most talented young surgeons in the world, who now run most of its top transplant centers. "Working in the trenches was a form of insanity," Starzl admitted later. "It was a death march. At the end I was afraid I'd lost touch with humanity."
Burden of Genius is the story of an innovator as complex and elusive as the biological secrets he unlocked. It is also a reflection on the price of scientific progress by the man many consider the greatest surgeon of the 20th century and the father of organ transplantation.