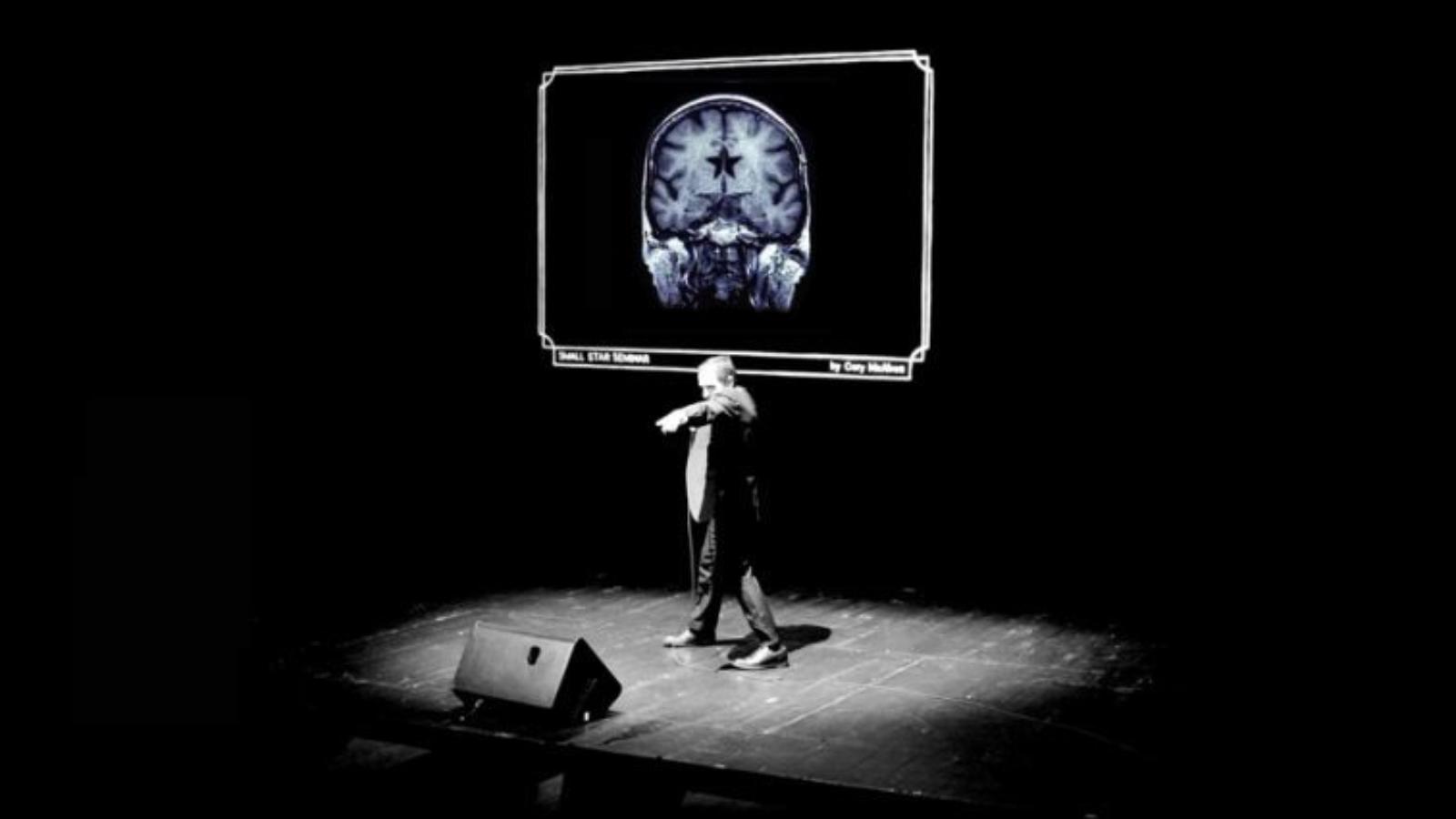 Deep Astronomy and the Romantic Sciences
Film Synopsis
An enthralling live performance piece that explores a wide range of science and astronomy-related topics, combining enchanting visuals, mesmerizing lectures, and brilliantly catchy songs.
A genre-bending combination of performance art, concert, and film, Deep Astronomy follows a singing motivational speaker (Cory McAbee) who travels the world urging people to give up their goals, stop reaching for the stars, and start looking for the stars within their own minds. The seminars feature optimistic songs about quitting, accepting one's own limitations, and the power of sitting quietly. Through lectures and conversations with his live audiences McAbee introduces his theories of Deep Astronomy, Truth vs. Fact, transdimensional drifting, and the Romantic Sciences.
McAbee's journey begins when he falls from a barstool and hits the back of his head on the floor. Upon impact he sees a star within himself. Researching, identifying, and defending the star's existence becomes his calling. He leaves his wife and children behind in his attempt to educate the public about his theories while urging people to pursue the truth by ignoring the facts. His experiments and speeches are based on the crude beginnings of ideas, but in the hands of his followers become much more.