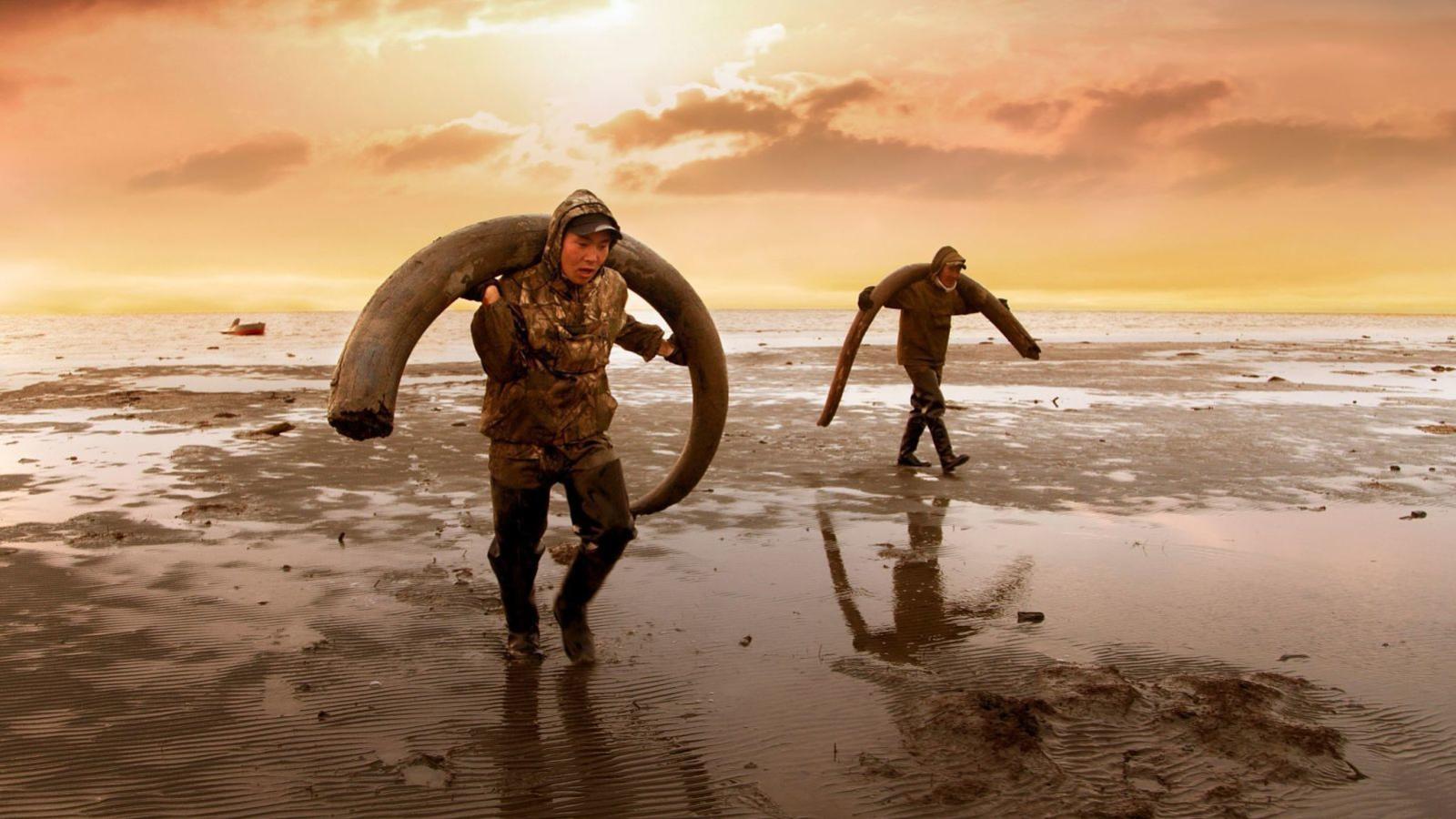 Genesis 2.0
Film Synopsis
When tusk hunters on a thawing Siberian island discover a surprisingly well-preserved mammoth carcass, its resurrection becomes the first manifestation of the next great technological revolution—one that might turn the world upside down.
Winner of the World Cinema Documentary Special Jury Award for Cinematography at Sundance 2018 and directed by Oscar-nominated Swiss director and producer Christian Frei, Genesis 2.0 observes the harsh and dangerous life of so-called mammoth hunters on the remote New Siberian Islands in the far north of Siberia. There is a kind of gold rush fever in the air, because the prices for this white gold have never been so high. But the thawing permafrost unveils more than just precious ivory. Sometimes the hunters find an almost completely preserved mammoth carcass with fur, liquid blood, and muscle tissue on which arctic foxes gnaw.
Such finds are magnets for high-tech Russian and South Korean clone researchers in search of mammoth cells with the greatest possible degree of intact DNA. Their mission? To bring an extinct woolly mammoth back to life and resurrect the species. And that's just the beginning. Worldwide, synthetic biologists are working on re-inventing life. Man is becoming the Creator.
The resurrection of the mammoth is a first manifestation of this next great technological revolution. An exercise. A multi-million dollar game. The new technology may turn the world as we know it completely on its head ... and all of this has its origin in the unstoppably thawing permafrost at the extreme edge of Siberia.