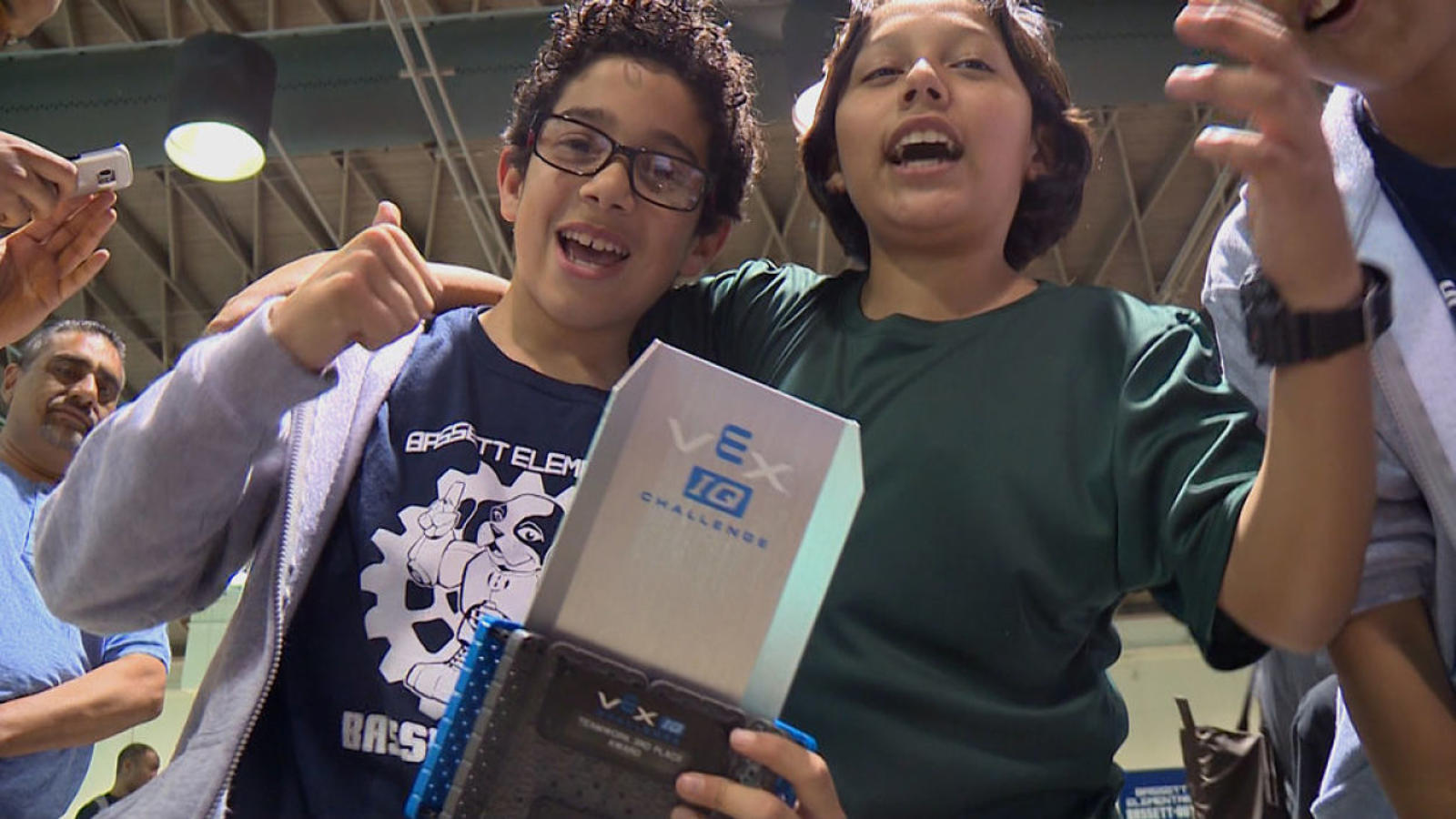 Never Give Up: The Journey of Bassett Robotics
Film Synopsis
Six students from a struggling inner-city Los Angeles elementary school overcome disability, poverty, and self-doubt to take their robotics team to the world championships.
"Bassett Elementary needed some good news. Enrollment was down. Student absences were up. Nobody wanted to come to our boring school. Would sending our robotics team to the state championship help?

The teachers didn't know. We had other things on our minds. Our students were packed into apartments in the densest part of Los Angeles. They weren't motivated. They didn't care....
Did the kids in those crowded apartments embrace it? Definitely. It was like they were shot out of a cannon. Where they land, nobody knows."

This 30-minute documentary tells the story of six diverse elementary students who defy all odds by making it to the world championship of robotics. Led by their dynamic coach, they overcome disability, poverty and self-doubt to electrify their otherwise humdrum school, showing all of their schoolmates just how far you can get if you never give up.