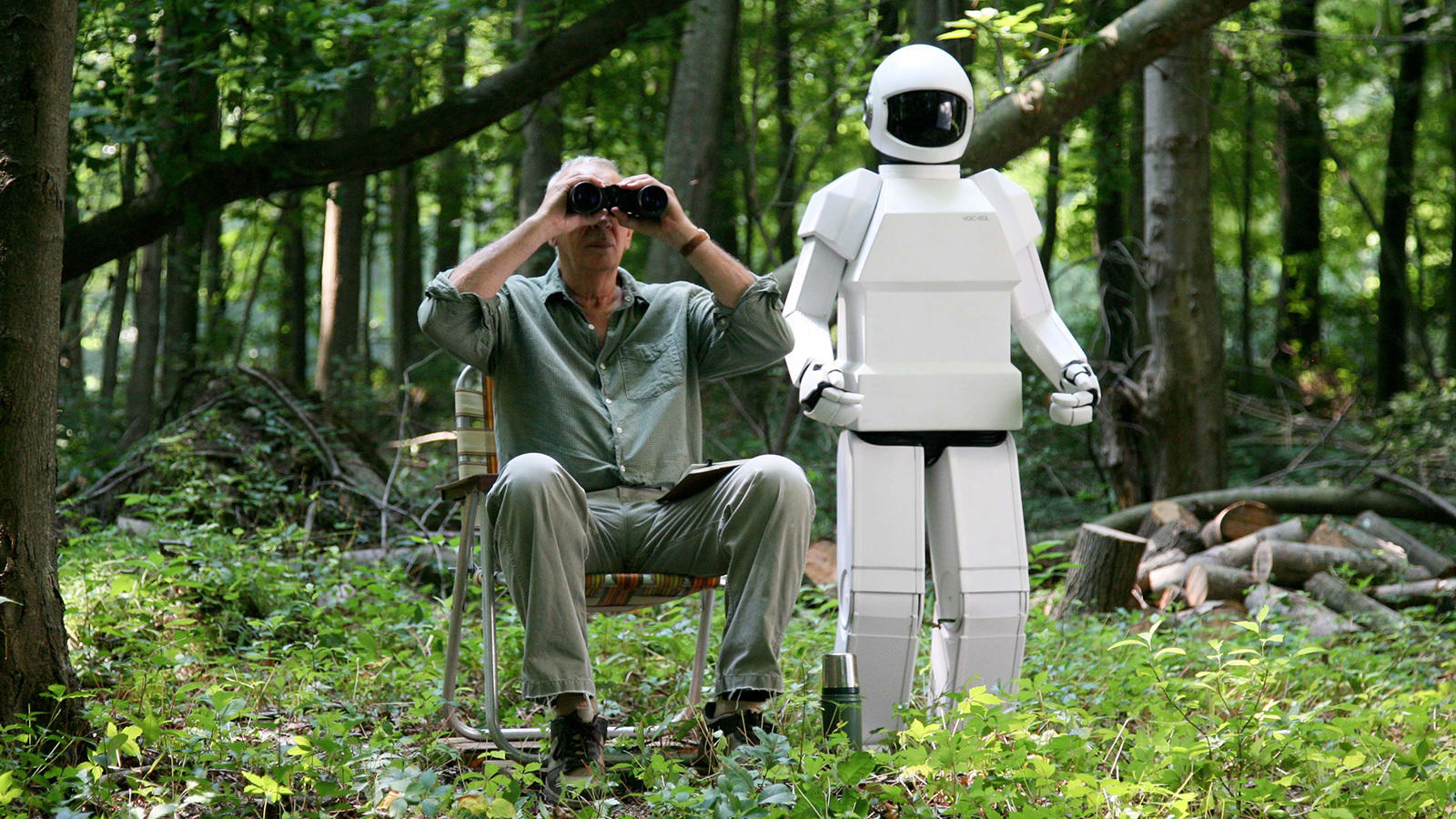 Robot & Frank
Film Synopsis
In the near future, an ex-jewel thief receives a gift from his son: a robot butler programmed to look after him. But soon the two companions try their luck as a heist team.
In the near future, Frank (Frank Langella) is a retired catburglar living alone, while his successful son, Hunter (James Marsden), tries to care for him from afar. Finally, Hunter gets him a robot caretaker (voiced by Peter Sarsgaard), and Frank soon learns that the robot is useful as a burglary aide. As Frank tries to restart his old profession, the uncomfortable realities of a changing world and his worsening dementia threaten to go beyond what any robot can do for him.
Possible Topics
Advances in the field of robotics
What will the robots of the future look like?
Past Programs
2012
2013
2014
2015
2017
2018