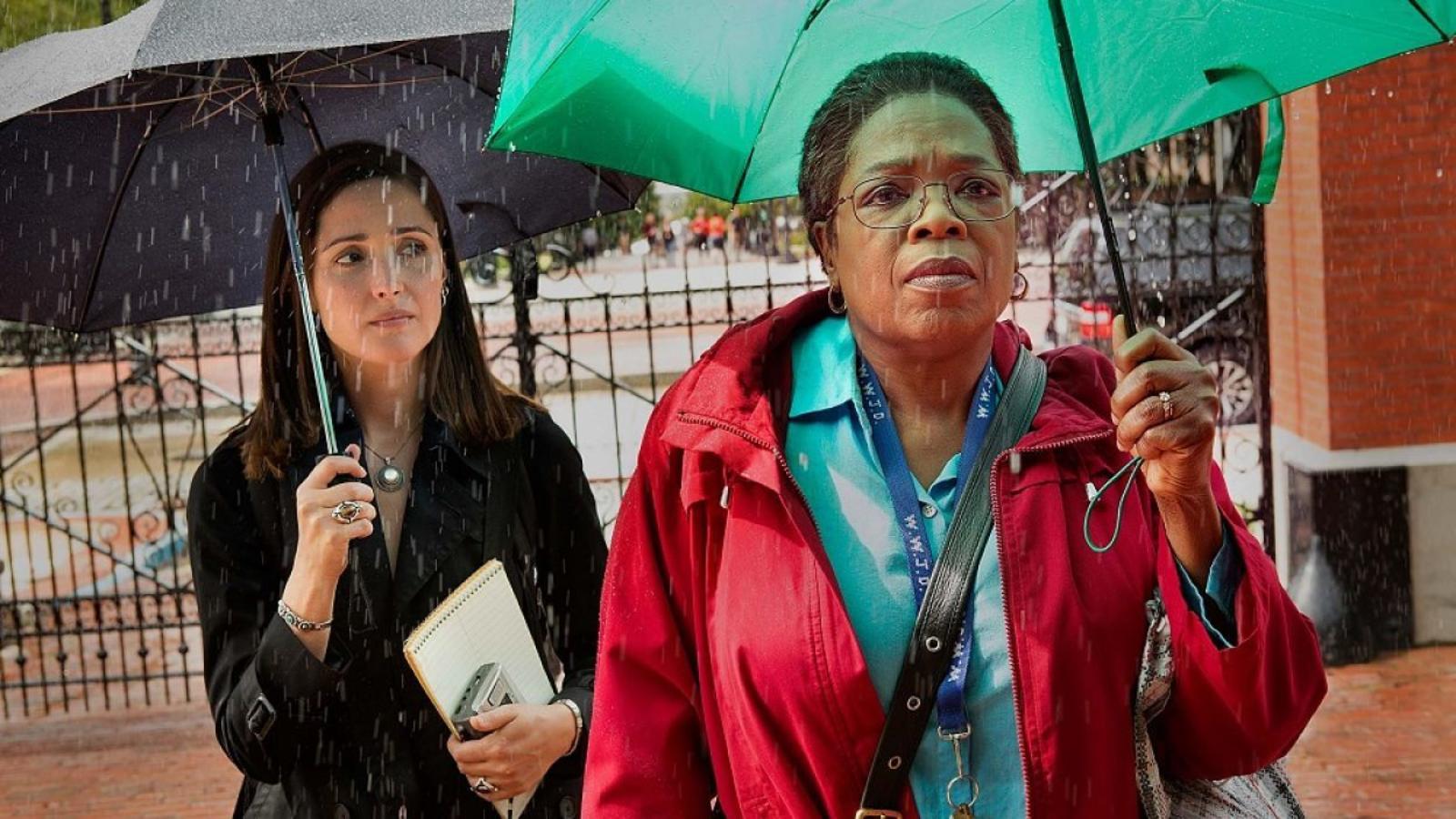 The Immortal Life of Henrietta Lacks
Film Synopsis
In 1951, the unauthorized and uncompensated harvesting of cancerous cells from Henrietta Lacks led to breakthroughs that changed the face of medicine forever. Fifty years later, her daughter and a journalist set out to discover more about the African-American woman whose silent contribution changed the world.

The Immortal Life Of Henrietta Lacks tells the story of Henrietta Lacks (Renée Elise Goldsberry), an African-American woman whose cells were used to create the first immortal human cell line. Told through the eyes of her daughter, Deborah Lacks (Oprah Winfrey), the film chronicles her search, aided by journalist Rebecca Skloot (Rose Byrne), to learn about the mother she never knew and to understand how the unauthorized harvesting of Lacks' cancerous cells in 1951 led to unprecedented medical breakthroughs, changing countless lives and the face of medicine forever. It's a story of medical arrogance and triumph, race, poverty and deep friendship between the unlikeliest of people.
She had grown up on a tobacco farm in Virginia, but at 31 had moved to Baltimore and had just been diagnosed with cervical cancer. Under treatment at Johns Hopkins University in Baltimore, cells from her malignant tumor were removed without her knowledge or that of her family. Up until this time, scientists were unable to grow human cells in the culture of a Petri dish; but Henrietta's cells multiplied at a feverish pace, accelerating the deadly cancer inside her body— but, almost miraculously, continued to grow and multiply outside her body in laboratory conditions. What started as a doctor's excitement led to the HeLa cells' use in tens of thousands of research studies—from the development of drugs for polio, leukemia, HPV, influenza and Parkinson's disease; cloning, and gene mapping, to their inclusion in the first space missions to study the impact of zero gravity on human cells. Henrietta's cells have been bought and sold by the billions, yet she remains virtually unknown.
Science journalist Rebecca Skloot spent 10 years researching the story behind the HeLa cells, trying to bring Henrietta's story to light. Her 2010 New York Times bestselling book, The Immortal Life of Henrietta Lacks, follows her efforts to win the trust of the Lacks family and to join Henrietta's daughter, Deborah, as they both set out to discover the woman whose silent contribution changed the world.