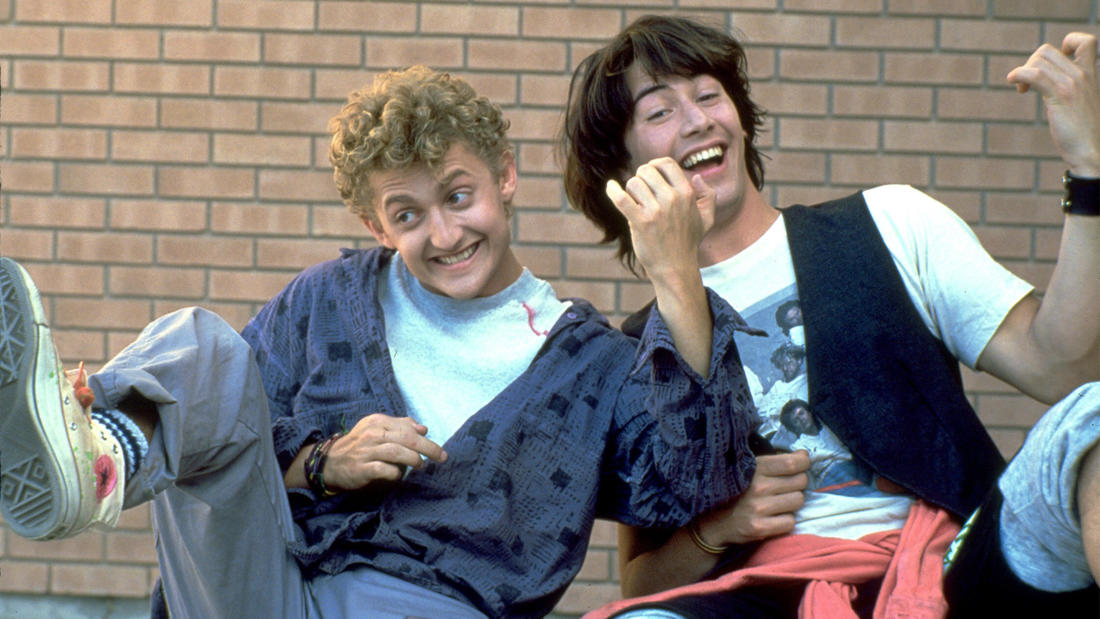 with
Dr. Edward Farhi
Professor of Physics, MIT; Director, Center for Theoretical Physics, MIT
Bill & Ted's Excellent Adventure
Program Description
A program pairing the popular 1989 comedy about two time-traveling airheads with a presentation on the possibility of real-world time travel by an MIT physicist.
This sold-out event accomplished a couple of things: it drew a young audience to the theater, it demonstrated that physics can be righteous by presenting this potentially daunting subject in a fun and lighthearted way; and it humanized scientists by showing that even a high-level theoretical physicist can enjoy a goofy film. Party on!
Billy, you are dealing with the oddities of time travel with the greatest of ease.
—Bill S. Preston, Esq. to Billy the Kid
Outreach Strategy
Promoted the program via standard channels: Coolidge website; flyers in lobby; e-blasts to members, Science on Screen list, and general list; in-theater slideshow of upcoming events; theater lobby video reel; Facebook and Twitter postings; online event calendars
Distributed press release to media and blogger list
Event featured on Boston Museum of Science's website (MOS is a co-presenter of Science on Screen) and in their e-news
Reached out to college/university physics departments, student physics organizations, and sci-fi clubs (time travel angle)
Contacted high school science teachers
Promoted event through MIT's arts bulletin
Reached out to (self-described) nerd/geek groups
Program Description (as used in promotional outreach)
With only a few days left before their high school graduation, two most excellent dudes, Bill S. Preston, Esq. (Alex Winter) and Ted "Theodore" Logan (Keanu Reeves), are on the verge of flunking history. Unless they ace their final history report, Ted's dad will pack him off to a military academy, meaning their band, The Wyld Stallyns, will come to a heinous end. Luckily for them, a guardian angel from the future (George Carlin), proposes a bodacious solution: a time-traversing phone booth in which our heroes travel back to the past and round up personages of historical significance to help with their report. Whoaaa!

Join us before the film as Edward Farhi, a most excellent professor of physics at MIT and director of MIT's Center for Theoretical Physics, unravels the oddities of time travel and weighs in on the question: Is travel through time physically possible? Dr. Farhi has studied the complexities of building a time machine, though not of the phone-booth variety.