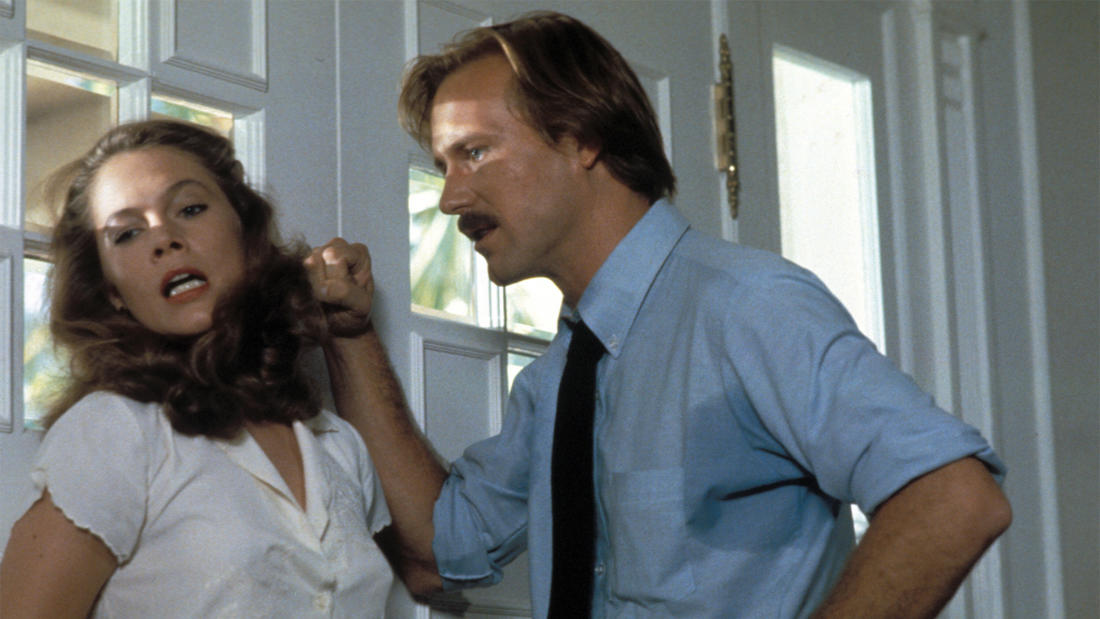 2008
with
Dr. Michael Baum
Professor of Biology, Boston University
Body Heat—

Sexual Differentiation and Courtship Behaviors
Program Description
A discussion of the biological mechanisms controlling sexual differentiation and adult displays of courtship behaviors.
Film Synopsis
In the midst of a searing Florida heat wave, a woman convinces her lover, a small-town lawyer, to murder her rich husband.
Shyster lawyer Ned Racine (William Hurt) meets Matty Walker (Kathleen Turner), the beautiful, unscrupulous wife of Edmund (Richard Crenna), a local millionaire with shady business dealings. Matty and Ned begin a steamy love affair, and hatch a scheme to kill Matty's husband so that they can run away together with his money. After Ned murders Edmund, he discovers Matty has changed his will, leaving a loophole that will result in Matty inheriting the entire estate. Local DA Peter Lowenstein (Ted Danson) begins an investigation of the murder. He tries to warn Ned of Matty's deceitful intentions, but by that time, he is in too deep. Lawrence Kasdan made his directorial debut with this steamy, contemporary film noir.
About the Speaker
Working in the Department of Biology at Boston University, Dr. Michael Baum seeks to establish general principles of reproductive behavioral and neuroendocrine development in the two sexes which apply to higher mammals.