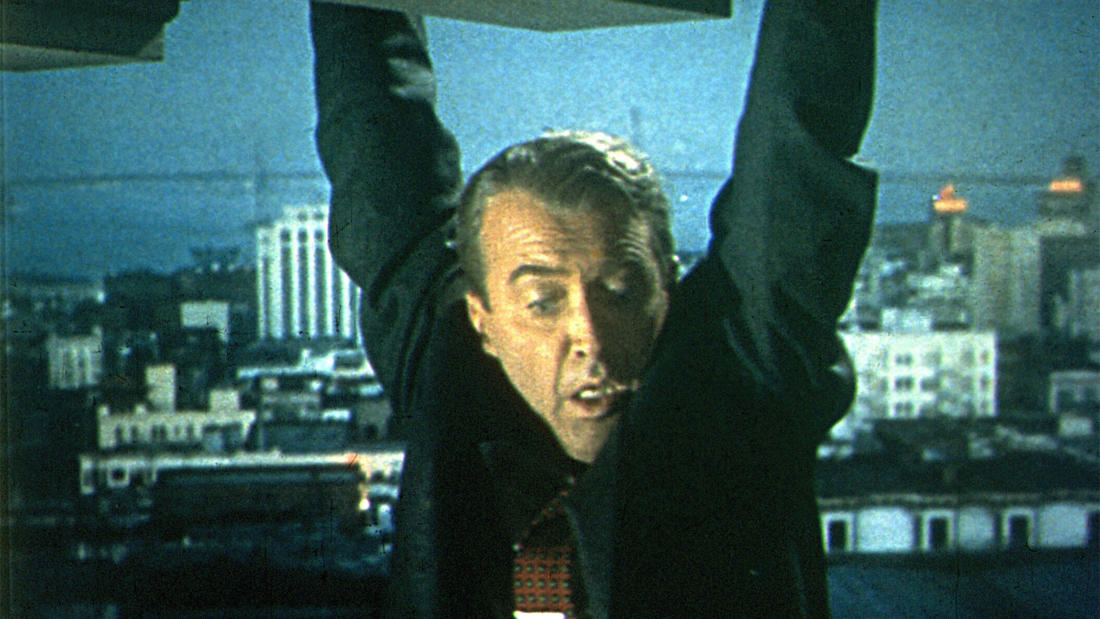 2008
with
Dr. Catherine Kimble
Psychiatrist; Clinical Instructor, McLean Hospital
Vertigo—

Vertigo and Anxiety
Program Description
A presentation on the realities of anxiety and vertigo.
Film Synopsis
A San Francisco detective suffering from acrophobia investigates the strange activities of an old friend's wife, all the while becoming dangerously obsessed with her.
During a rooftop chase, police detective John "Scottie" Ferguson (James Stewart) is overcome by his acrophobia (a deep fear of falling), which ultimately brings about the death of a fellow officer. After retiring from the police force, Scottie attempts to return to normalcy, but his life takes another unusual turn when an old school acquaintance (Tom Helmore) asks Scottie to shadow his wife, Madeleine (Kim Novak). Scottie is wary, but the minute he sees her he cannot resist the chase. As his fixation with Madeleine grows, however, so, too, does her obsession with death. When Scottie's vertigo prevents him from saving Madeleine's life, his one chance at perfect love comes crashing to a halt. Later, Scottie sees a woman walking down the street who looks exactly like Madeleine—but she is Judy Barton (also Novak), a salesgirl from Kansas with her own secrets—secrets that will once again turn Scottie's world into a dizzying battle between illusion and reality. Alfred Hitchcock's masterpiece is an incisive, unsettling study of romantic obsession and manipulation.
About the Speaker
Dr. Catherine Kimble received her MD from Harvard Medical School in 1990, and completed residency training at McLean Hospital and psychoanalytic training at the Boston Psychoanalytic Society and Institute. Dr. Kimble is on the faculty of the Massachusetts General Hospital and McLean Hospital Adult Psychiatry Residency Training Program, the Psychiatry Department at Harvard Medical School, and the Boston Psychoanalytic Society and Institute. She has a private practice in Lexington, MA.