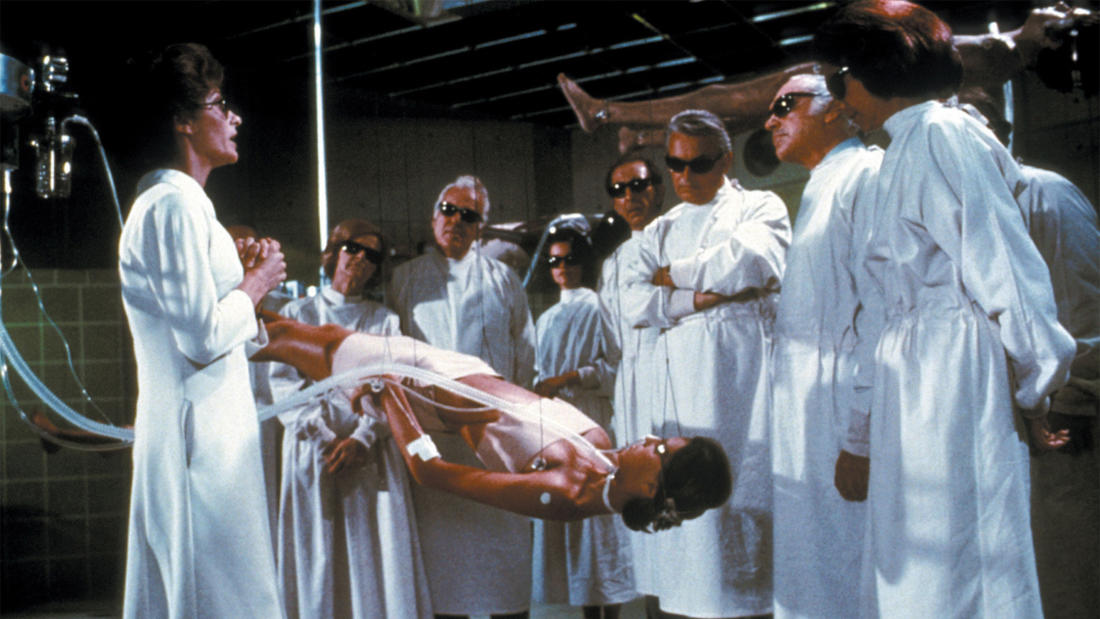 2009
with
Dr. Robin Cook
Surgeon, Ophthalmologist, Aquanaut; Author
Coma—

Ethical Issues Arising From Advancements in Medical Technology
Program Description
A discussion of some of the medical and ethical issues portrayed in the film and why they still resonate today.
Film Synopsis
When a young female doctor notices an unnatural amount of comas occurring in her hospital, she uncovers a horrible conspiracy.
Something is not quite right at Boston Memorial Hospital. When her best friend falls into a coma after a routine operation, surgical resident Susan Wheeler (Geneviève Bujold) does some digging, and discovers that many other patients, all young and relatively healthy, have met the same fate. She digs deeper, but her obsession with finding answers only antagonizes her superiors and alienates her ambitious boyfriend, Dr. Mark Bellows (Michael Douglas), who is reluctant to believe her suspicions of foul play. The tension builds as Dr. Wheeler's investigation leads her to a mysterious facility where she witnesses comatose bodies suspended on wires in a computer-controlled environment—and uncovers a chilling link to the black-market trade in human organs.
About the Speaker
Dr. Robin Cook is a physician and novelist who writes about medicine and topics affecting public health. He is best known for combining medical writing with the thriller genre. Many of his books have been bestsellers on The New York Times Best Seller list. Several of his books have also been featured in Reader's Digest. His books have sold nearly 400 million copies worldwide. He is a graduate of Columbia University Medical School and completed his postgraduate medical training at Harvard. In addition to Coma, numerous feature films, television movies, and mini-series have been made from his work.