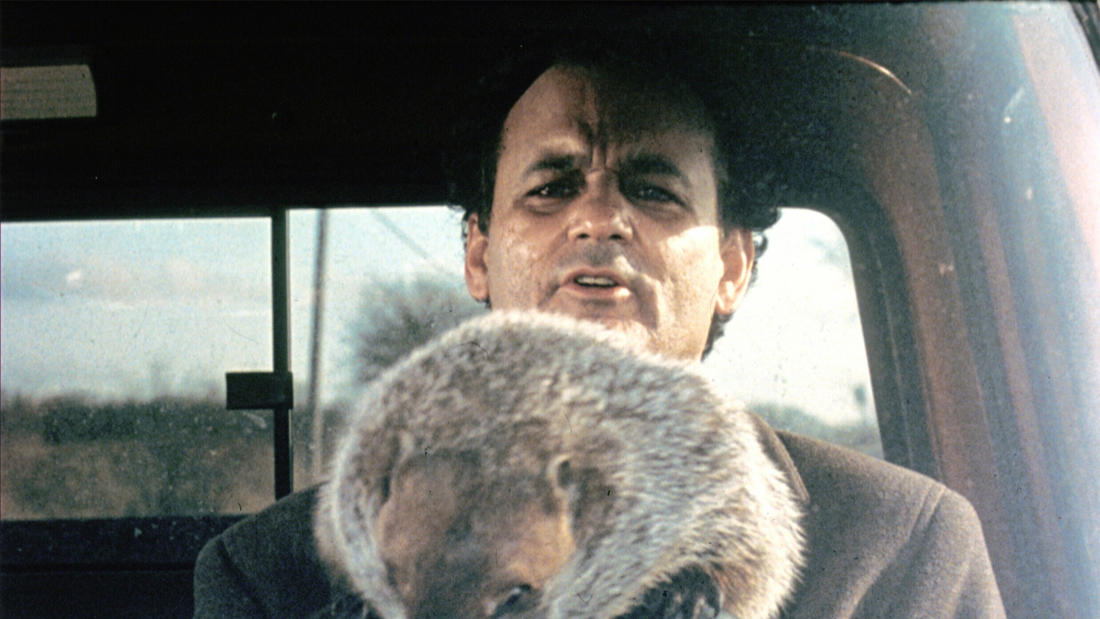 2009
with
Dr. Peter Galison
Professor of Physics and the History of Science, Harvard University
Groundhog Day—

Time Loops and Multiple Realities
Program Description
Dr. Peter Galison discussed time loops and multiple realities.
Film Synopsis
A weatherman finds himself living the same day over and over again.
Director Harold Ramis's offbeat modern comedy classic tells the story of Phil Connors (Bill Murray), an arrogant, self-centered TV weatherman, assigned to cover the groundhog's annual appearance in Punxsutawney, Pennsylvania. It's his fourth year waiting on word from the rodent to determine the length of the remaining winter, and Phil couldn't be more open about his disdain for the town, his job, and his co-workers. When he awakens on what should be the following day, he inexplicably finds himself stuck in a time loop, dooming him to repeat his most hated day of the year, over and over again, until he finally gets things right.
About the Speaker
Dr. Peter Louis Galison is the Joseph Pellegrino University Professor in the history of science and physics at Harvard University. He received his PhD at Harvard University in both physics and in the history of science in 1983. His publications include Image and Logic: A Material Culture of Microphysics (1997), Einstein's Clocks and Poincaré's Maps: Empires of Time (2004), and Objectivity (2007, co-authored with Lorraine Daston).
Before moving to Harvard, Galison taught for several years at Stanford University, where he was professor of history, philosophy, and physics. He is considered part of the Stanford School of Philosophy of Science along with Ian Hacking, John Dupré, and Nancy Cartwright.
Dr. Galison developed a film for the History Channel on the development of the hydrogen bomb, and has done work on the intersection of science with other disciplines, in particular art and architecture. He is on the editorial board of Critical Inquiry and was a MacArthur Fellow in 1996.