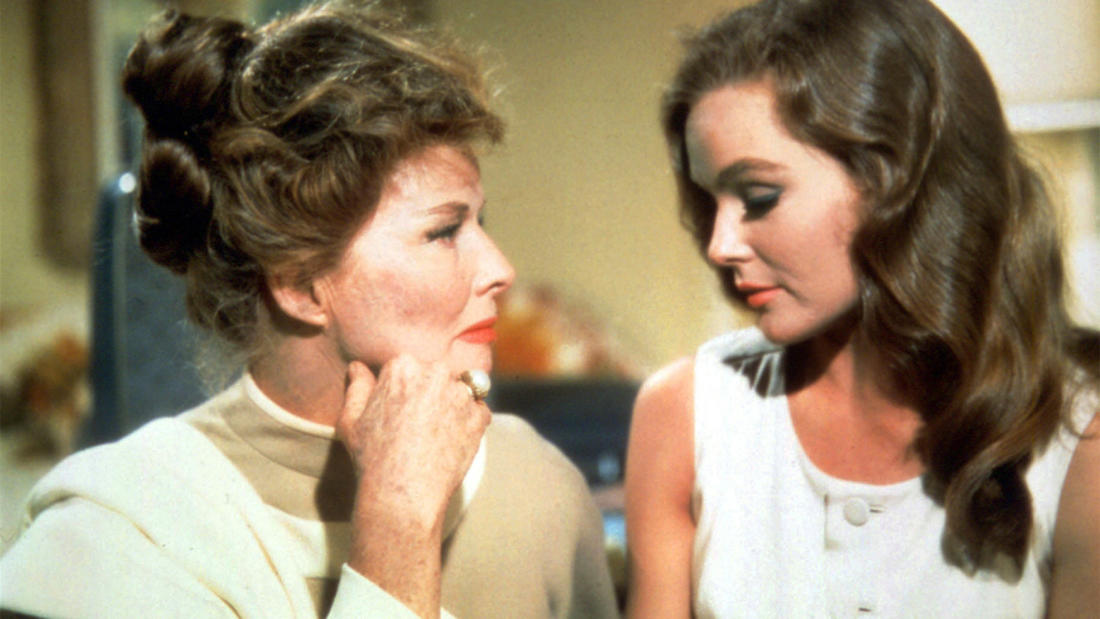 2009
with
Dr. Mahzarin R. Banaji
Professor of Psychology, Harvard University
Guess Who's Coming to Dinner—

Unconscious Attitudes vs. Admitted Beliefs
Program Description
A discussion of how our unconscious attitudes toward race sometimes run counter to our admitted beliefs.
Film Synopsis
A couple's attitudes are challenged when their daughter introduces them to her African American fiancé.
When young Joanna Drayton (Katharine Houghton) brings her new fiancé, Dr. John Wade Prentice (Sidney Poitier), home to San Francisco to meet her liberal parents (Spencer Tracy, Katharine Hepburn), their progressive leanings are put to the test when they discover the man their daughter has chosen to settle down with is black. Also attending the Draytons' dinner are Prentice's parents (Roy E. Glenn Sr., Beah Richards), who vehemently disapprove of the relationship. The film earned Academy Awards for Katharine Hepburn and screenwriter William Rose.
About the Speaker
Dr. Mahzarin Banaji taught at Yale University from 1986–2002, where she was Reuben Post Halleck Professor of Psychology. She is currently the Richard Clarke Cabot Professor of Social Ethics in the Department of Psychology at Harvard University and the George A. and Helen Dunham Cowan Chair in Human Dynamics at the Santa Fe Institute (2011–2014). She also served as the first Carol K. Pforzheimer Professor at the Radcliffe Institute for Advanced Study at Harvard from 2002–2008.
In 2005, Dr. Banaji was elected fellow of the Society for Experimental Psychologists, in 2008 to the American Academy of Arts and Sciences, and in 2009 was named Herbert A. Simon Fellow of the American Academy of Political and Social Science. She is also a fellow of the American Association for the Advancement of Science and the Association for Psychological Science (of which she was president).
Dr. Banaji is devoted to undergraduate and graduate education, serving as director of undergraduate studies at Yale, as head tutor at Harvard, and won Yale's Lex Hixon Prize for Teaching Excellence. For her research she has been awarded a James McKeen Cattell Award, the Morton Deutsch Award for Social Justice, and fellowships from the John Simon Guggenheim Foundation, the Rockefeller Foundation, the Radcliffe Institute for Advanced Study, and the Santa Fe Institute. In 2000, her work with R. Bhaskar received the Gordon Allport Prize for Intergroup Relations and her career contributions were recognized by a Presidential Citation from the American Psychological Association in 2007. She also received the Carol and Ed Diener Award for Outstanding Contributions to Social Psychology in 2009.
Dr. Banaji studies unconscious thinking and feeling as they unfold in social context. She has primarily studied social attitudes and beliefs in adults and children, relying on multiple methods including cognitive/affective behavioral measures and neuroimaging (fMRI). With these, she explores the implications of her work for questions of individual responsibility and social justice in democratic societies. Her current research interests focus on the origins of social cognition and applications of implicit cognition to improve organizational practices.