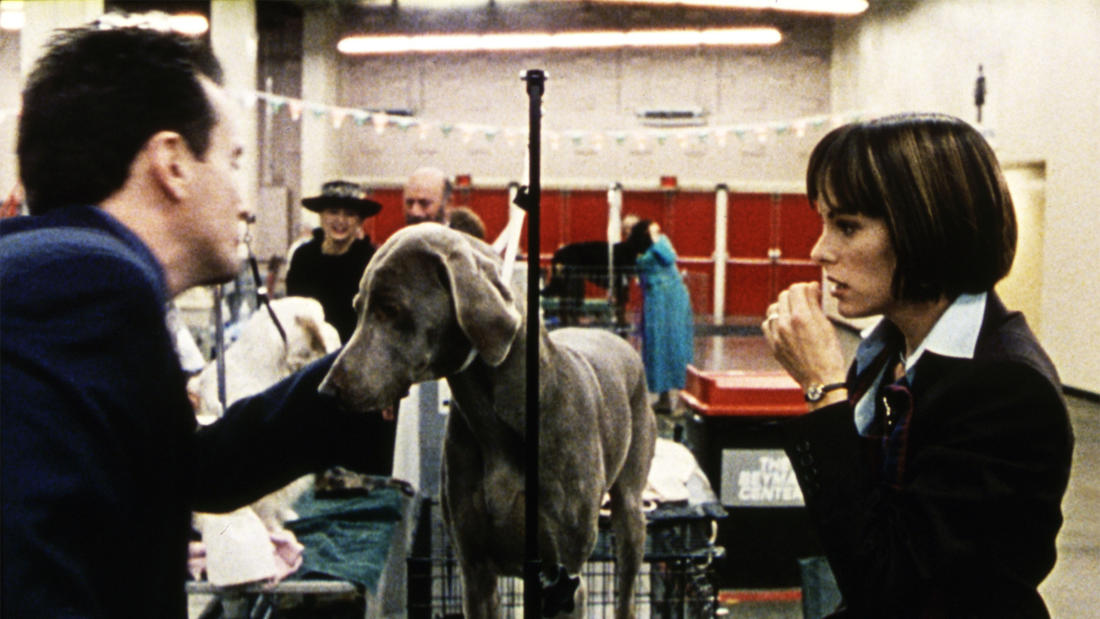 2010
with
Dr. Nicholas Dodman
Professor, Section Head, and Program Director, Animal Behavior Department, School of Veterinary Medicine, Tufts University
Best in Show—

Dog Behavior and Intelligence
Program Description
An exploration of the sometimes curious bond between people and their pooches, the evidence for dogs' intelligence, and whether we under- or overestimate our canine companions.
Film Synopsis
A colorful array of characters competes at a national dog show.
A "behind-the-scenes" look into the highly competitive and cut-throat world of dog shows through the eyes of a group of ruthless dog owners including: yuppies Hamilton (Michael Hitchcock) and Meg Swan (Parker Posey) and their neurotic weimaraner "Beatrice"; mild-mannered menswear salesman Gerry (Eugene Levy) and Cookie Fleck (Catherine O'Hara), whose Norwich terrier's registered name is "Champion Thank You Neil Sedaka"; fly-fishing shop owner Harlan Pepper (Christopher Guest) and his beloved bloodhound "Hubert"; New Yorker Scott Donlon (John Michael Higgins) and his longtime hairdresser partner, Stefan Vanderhoof (Michael McKean), who anticipate the crown for their pampered shih tzus "Miss Agnes" and "Tyrone"; and the champion poodle "Rhapsody in White" who might just snare the title for the third year running. Director Christopher Guest popularized the mockumentary format in the 1980s, co-writing a number of popular films with frequent co-star Eugene Levy.
About the Speaker
Dr. Nicholas H. Dodman is a world-renowned animal behaviorist and the best-selling author of the immensely popular The Dog Who Loved Too Much, The Cat Who Cried for Help, and, The Well-Adjusted Dog. He has appeared on Oprah, The Today Show, Good Morning America, 20/20, and CNN, among many other television and radio programs. He is a professor and the director of the Animal Behavior Clinic at the Cummings School of Veterinary Medicine at Tufts University.