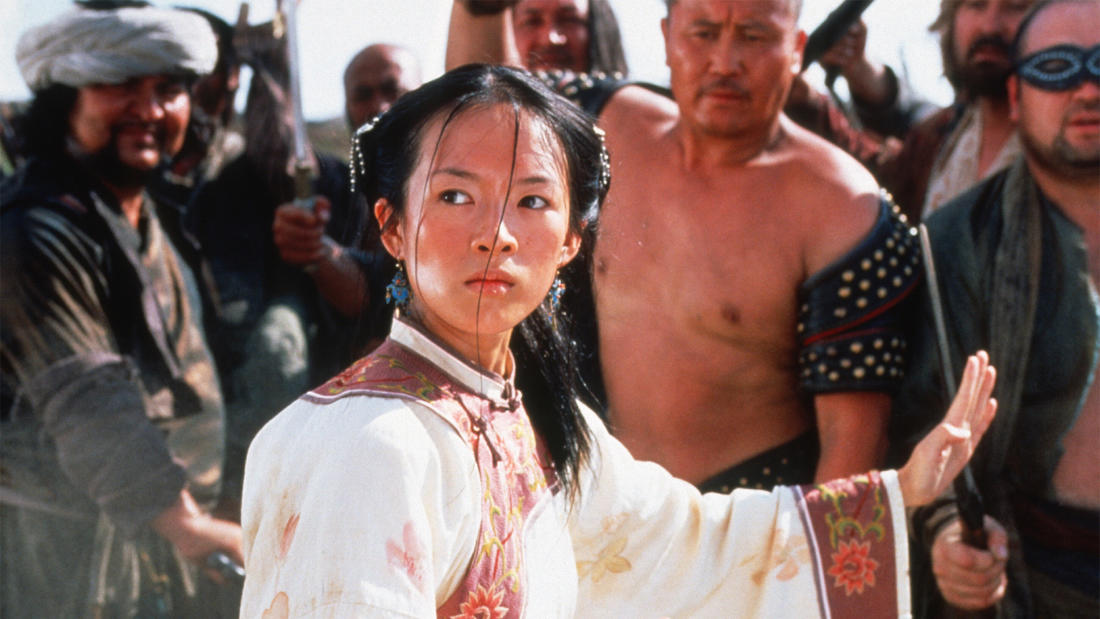 2010
with
Dr. Andrew Cohen
Professor of physics, Boston University
Crouching Tiger, Hidden Dragon—

How Martial Arts in Films Violate the Principles of Physics
Program Description
A discussion of the emotional impact of the aerial work in the film, and how it violates the laws of physics.
Film Synopsis
Two warriors in pursuit of a stolen sword and a notorious fugitive are led to an impetuous, physically skilled, adolescent nobleman's daughter, who is at a crossroads in her life.
Based on the novel by Wang Dulu, Crouching Tiger Hidden Dragon tells the story of martial arts master Li Mu Bai (Chow Yun-Fat). About to retire, he gives his sword, a fabled 400-year-old weapon known as Green Destiny, to his friend, fellow martial arts wizard and secret love Yu Shu Lien (Michelle Yeoh). When the sword is stolen, he must go on a quest to retrieve it—a quest that leads to a face-off between good and evil. Set against the landscape of 18th-century China, the film combines exhilarating martial arts and action sequences choreographed by Yuen Woo-ping (best known to American audiences for his work in The Matrix) with dramatic soul and epic romance. Winner of four Academy Awards, including Best Foreign Language Film, this is director Ang Lee's homage to Hong Kong wuxia (martial arts) films.
About the Speaker
Dr. Andrew Cohen is a professor of physics at Boston University. His research interests include aspects of physics at short distances, including electroweak superconductivity, CP violation, and symmetries of nature. He also focuses on cosmology, including relativity, antimatter, and dark matter. He received a BS from Stanford University, and a PhD from Harvard University.