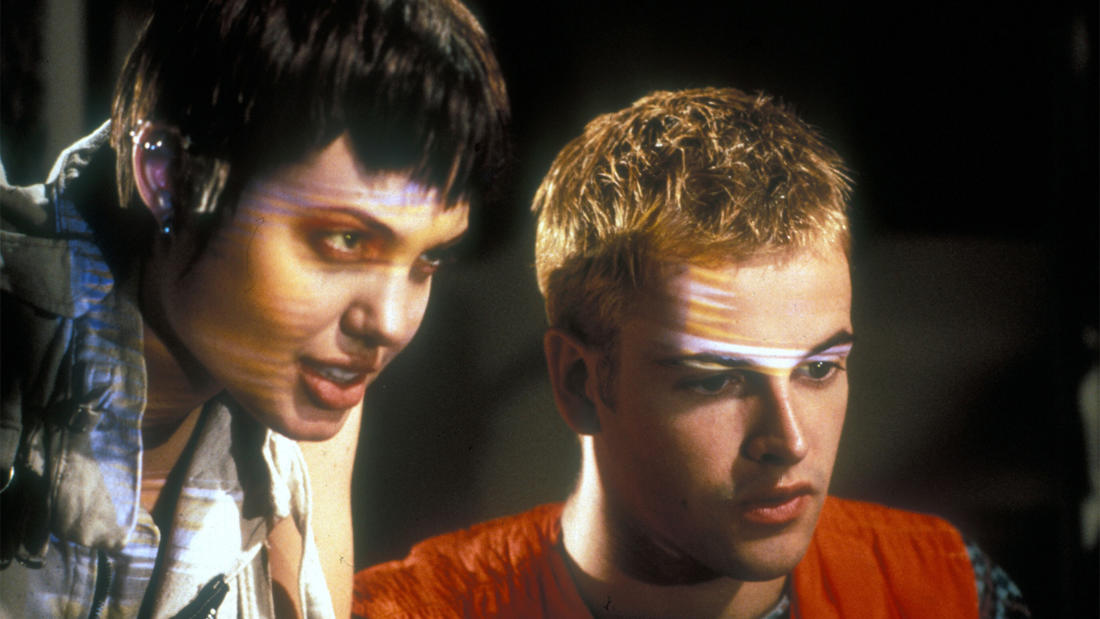 2010
with
Jesse Schell
Professor of Entertainment Technology, Carnegie Mellon University
Hackers—

Reality and Fiction in Hackers
Program Description
A discussion about which parts of Hackers have come true, will come true, and will never come true.
Film Synopsis
A mischievous group of misanthropic, teenage computer whizzes find themselves in over their heads when they hack into a major corporation's files and become privy to a nefarious embezzlement scheme.
In this wild cyber-thriller, hacking genius Dade "Zero Cool" Murphy (Jonny Lee Miller) is the new kid in a New York City high school, where he falls in with a group of fellow elite teen hackers. This corps of Nintendo-generation, videogame-loving "keyboard cowboys" likes to wreak some good-natured cyber havoc—until they encounter The Plague (Fisher Stevens), an evil former hacker turned head of computer security at a multinational conglomerate. When they learn that The Plague is plotting to frame them for his own nefarious crimes, the young computer whizzes devise a plan to bring him down ("Hackers of the world unite!"). Murphy's zany cohorts include the tough-talking Kate (Angelina Jolie), a.k.a. Acid Burn, and resident wild man Cereal Killer (Matthew Lillard).
About the Speaker
Game designer Jesse Schell is known for his theory of the "Gamepocalypse," a future where games converge with reality and everything in life is a game. Schell is professor of entertainment technology at Carnegie Mellon University and founder and CEO of Schell Games, a Pittsburgh-based company which specializes in creating online games, interactive theme park attractions, console and handheld games, and virtual worlds. Previously, he was the creative director of the Disney Imagineering Virtual Reality Studio. He served as director and chairman of the International Game Developers Association from 2003–2005, and was named one of the world's top 100 innovators by MIT Technology Review in 2004. His book The Art of Game Design was Game Developer Magazine's 2008 book of the year.