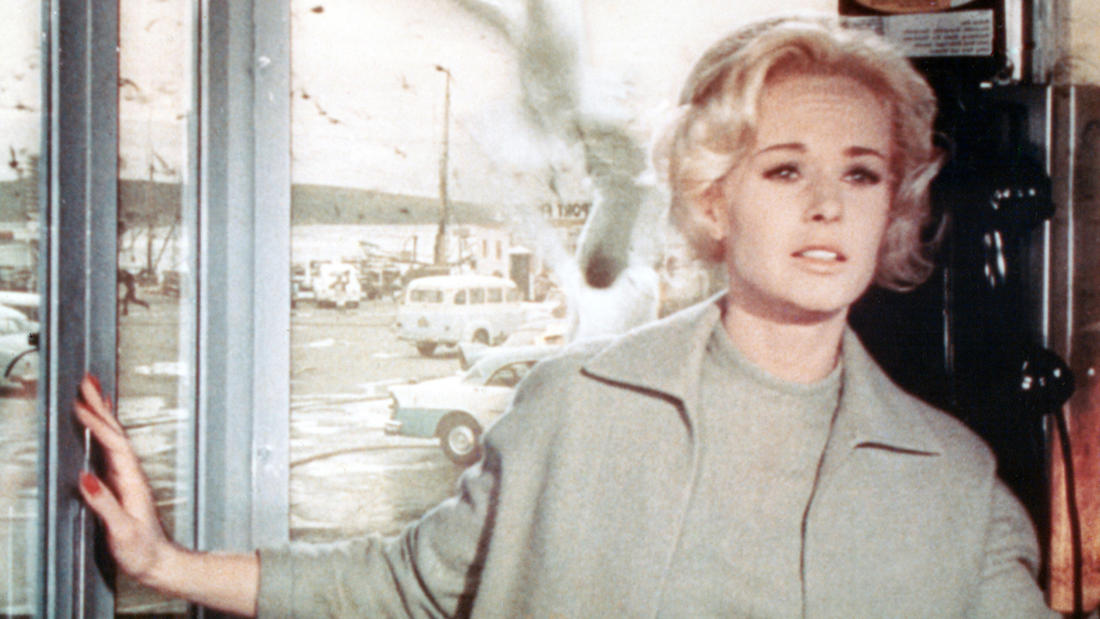 2011
with
Dr. Theodore Stankowich
Assistant Professor, Department of Biological Sciences, California State University; Former Visiting Post-Doctoral and Teaching Fellow, Department of Organismic & Evolutionary Biology, Harvard University; Adjunct Research Assistant Professor, Department of Biology, UMass Amherst
The Birds—

Animal Defensive Behavior
Program Description
A discussion of mobbing and other types of animal defensive behavior.
Film Synopsis
A wealthy San Francisco socialite pursues a potential boyfriend to a small Northern California town that slowly takes a turn for the bizarre when birds of all kinds suddenly begin to attack people there in increasing numbers and with increasing viciousness.
Alfred Hitchcock's 1963 classic, about frenzied feathered flocks that terrorize a quiet community, is one of the Master of Suspense's most anxiety-inducing films. After chic socialite Melanie Daniels (Tippi Hedren) meets handsome lawyer Mitch Brenner (Rod Taylor) in a San Francisco bird shop, she pursues him to the small California coastal town of Bodega Bay, where he spends weekends with his possessive mother (Jessica Tandy) and younger sister. Shortly after she arrives, a seagull swoops down and pecks her on the forehead. Gradually, ordinary birds in the hundreds and then thousands alight on the town and start attacking everyone and everything with increasing aggression.
About the Speaker
Dr. Theodore Stankowich received his BA in biological sciences from Cornell University and his PhD in animal behavior from the University of California Davis, and he was the Darwin Postdoctoral Fellow at UMass Amherst. He also spent time as a lecturer at UMass and a teaching fellow at Harvard University. Dr. Stankowich has a deep commitment to teaching and teaches a variety of courses, including evolution, mammalogy, ecology, and behavioral ecology. His research interests include the evolution, ecology, and behavior of predator-prey interactions, and he has worked on a broad range of taxa, including carnivores, ungulates, rodents, and spiders. Dr. Stankowich's research involves both experimental studies (lab and field studies) and analytical techniques (phylogenetic comparative analysis, meta-analysis).