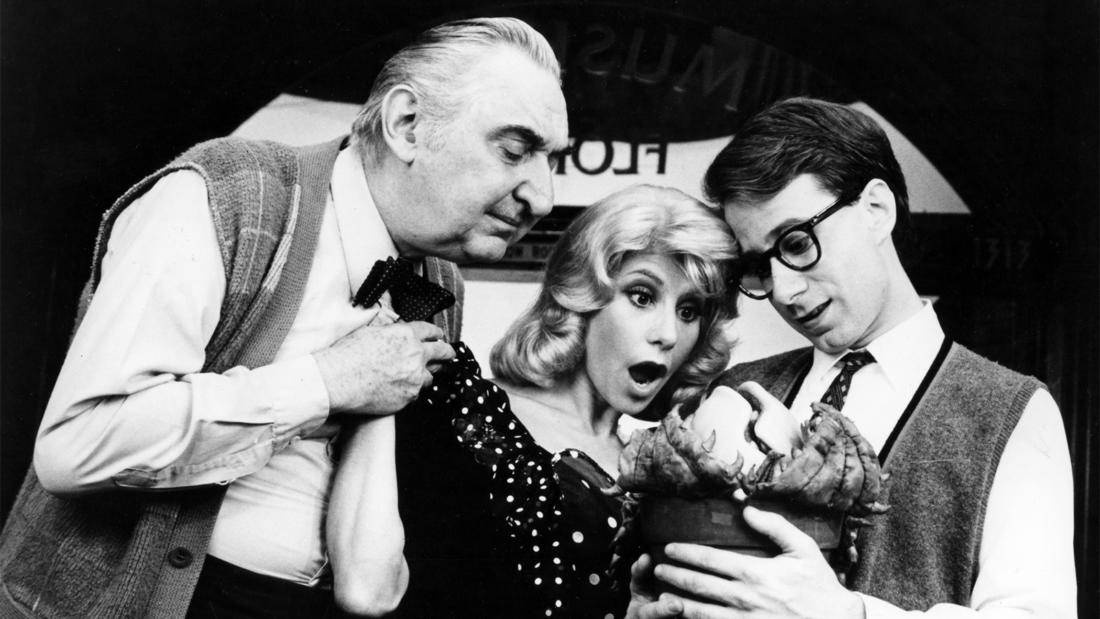 2011
with
Dr. Aaron Ellison
Senior Research Fellow in Ecology, Harvard Forest
Little Shop of Horrors (1960)—

Carnivorous Plants
Program Description
Dr. Ellison shed light on the curious world of carnivorous plants and on how these fabulously complex plants can further our understanding of how a complete, functioning, natural ecosystem works.
Film Synopsis
A nerdy florist finds his chance for success and romance with the help of a giant man-eating plant who demands to be fed.
B-movie maestro Roger Corman famously shot this cult classic in only two days and a night. When Skid Row plant-shop owner Gravis Mushnick (Mel Welles) threatens to fire his hapless clerk Seymour Krelboyne (Jonathan Haze), Seymour brings in a new species of plant he's been breeding at home, hoping it will lead the shop to fame and fortune and save his job. Turns out, the plant (voiced by Levi Stubbs), named Audrey Junior after Seymour's sweet but bubble-headed crush and co-worker (Jackie Joseph), not only talks, but also needs a special kind of food to survive: human flesh and blood. With its inspired script by Charles Griffith, its outrageous premise, and its hilarious performances, this black comedy helped establish Corman as an underground legend.
About the Speaker
At Harvard Forest, Harvard University's 3,500-acre outdoor classroom and ecological research laboratory in Petersham, Massachusetts, Dr. Aaron Ellison studies the evolutionary ecology of carnivorous plants, food web dynamics, and community ecology of wetlands and forests, and other phenomena. He has received the National Science Foundation's Presidential Faculty Fellow award for excellence in research and teaching. He received his BA in East Asian philosophy from Yale University in 1982, and his PhD in evolutionary ecology from Brown University in 1986.