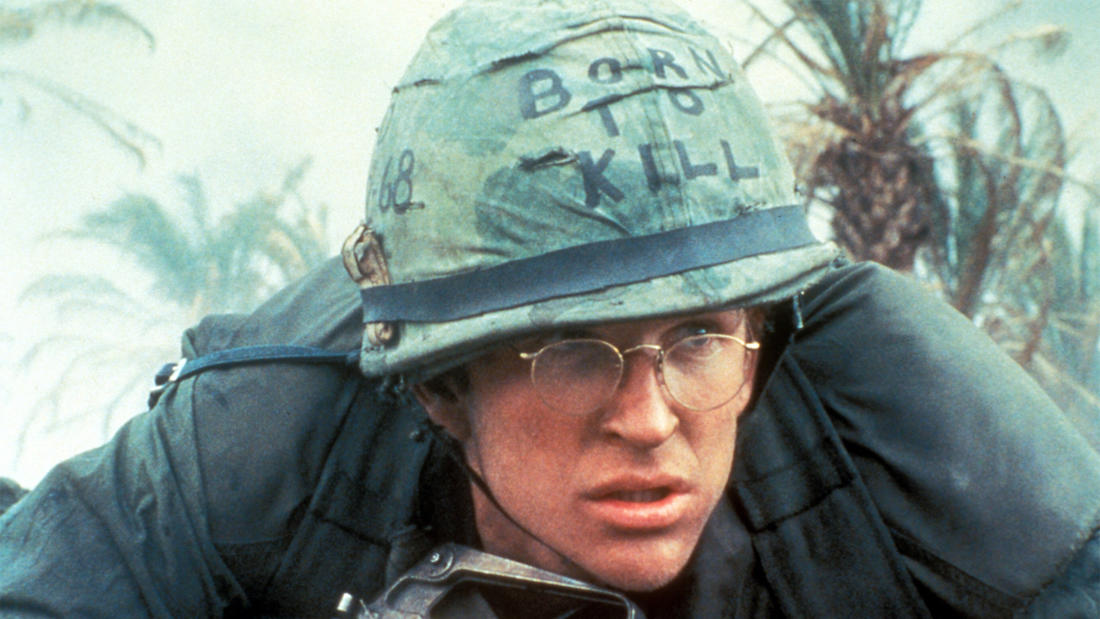 2011
with
Dr. Jonathan Shay
Former Staff Psychiatrist, Department of Veterans Affairs Outpatient Clinic, Boston, MA
Full Metal Jacket—

Combat Trauma
Program Description
A discussion of moral injury as a result of war and combat trauma.
Film Synopsis
A pragmatic US Marine observes the dehumanizing effects the Vietnam War has on his fellow recruits from their brutal boot camp training to the bloody street fighting in Huế.
Based on the novel The Short-Timers by Gustav Hasford, the film's first half takes place at Marine Corps boot camp in Parris Island, South Carolina, where a squad of raw recruits endures the physical and psychological hell of basic training under their browbeating drill instructor, Gunnery Sgt. Hartman (R. Lee Ermey). Hartman uses all manner of intimidation tactics to transform the men into "killing machines," detach them from the values of their past, and instill loyalty to his beloved Corps above all else. Bearing the brunt of his abuse is the slow-witted, inept misfit Private Leonard "Gomer Pyle" Lawrence (Vincent D'Onofrio), who is taken under the wing of the film's narrator, Private Joker (Matthew Modine), and eventually becomes Hartman's most dedicated disciple, with shocking consequences. The second part of the film takes place in Vietnam during the Tet Offensive, as seen through the eyes of the now thoroughly indoctrinated marines. Stanley Kubrick's powerful drama about the Vietnam War and the dehumanization process used to prepare half-formed young men for combat is widely regarded as one of the greatest war movies of all time.
About the Speaker
Dr. Jonathan Shay is a doctor and clinical psychiatrist. He holds a BA from Harvard and an MD and a PhD from the University of Pennsylvania. His early medical work was with the behaviour of brain cells in and after strokes. He later worked for a United States Department of Veterans' Affairs outpatient clinic in Boston. In 1987, he shifted from biochemistry to the still-developing study of Posttraumatic Stress (PTS). He has written two books on the nature and treatment of PTSD, Achilles in Vietnam and Odysseus in America. He is a passionate advocate of improved psychiatric counseling for soldiers, and more vigorous effort to prevent or heal PTSD. He is very highly regarded in military circles, and has received a MacArthur Genius Grant fellowship in 2007 to further support his work.