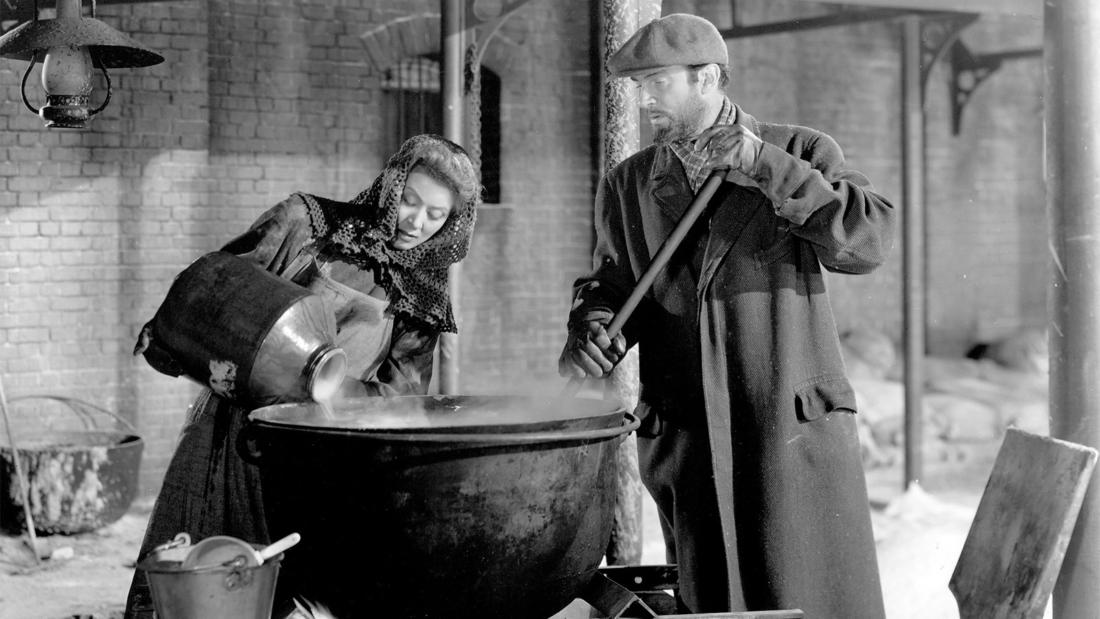 2011
with
Dr. Cheryl Frech
Department of Chemistry Chair, University of Central Oklahoma
Madame Curie—

The Life and Legacy of Marie Curie
Program Description
Dr. Cheryl B. Frech discussed the life and legacy of Madame Curie in the field of chemistry.
Film Synopsis
Despite himself, accomplished physicist and avowed bachelor Pierre Curie falls for brilliant student Marie, and together they embark on the discovery of radium.
Poor physics student Marie (Greer Garson) is studying at the Sorbonne in 1890s Paris. One of the few women studying in her field, Marie encounters skepticism concerning her abilities, but is eventually offered a research placement by Pierre Curie (Walter Pidgeon). They soon fall in love and are married, working together on trying to isolate a radioactive substance Marie has identified as radium. Just as their achievement begins to earn them worldwide renown, Pierre is tragically killed in a street accident. Undaunted, Marie continues to work, going on to make major contributions to science.
About the Speaker
Dr. Cheryl B. Frech is an advocate for professional engagement in chemistry. She serves as the associate editor for Book and Media Reviews for the Journal of Chemical Education. She is active in the Division of Chemical Education of the American Chemical Society, serving as alternate councilor and on the division's Executive Committee. She is on the Biennial Conference Committee, the Regional Meetings Committee, and the New Members Committee of the Division. She is on the national ACS Committee on Chemistry and Public Affairs, which works to train and educate ACS members in the ways in which they can engage with policymakers. She is a member of the Oklahoma Section of the ACS, serving as public relations chair. Her interests include communicating chemistry to the public, the scholarship of the periodic table, mentoring faculty, and team-based chemistry education.