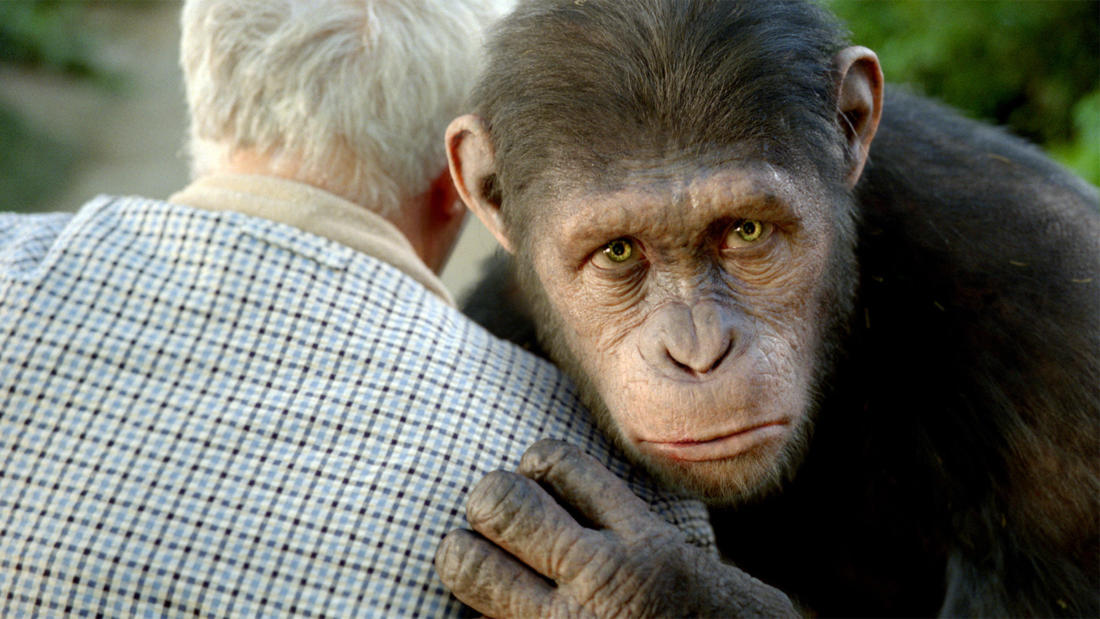 2012
with
Dr. Jordan Tang
Program Chair, Protein Studies Research Program, Oklahoma Medical Research Foundation
Rise of the Planet of the Apes—

Alzheimer's Research
Program Description
Dr. Jordan Tang discussed the latest Alzheimer's research.
Film Synopsis
A substance, designed to help the brain repair itself, gives rise to a super-intelligent chimp who leads an ape uprising.
San Francisco-based scientist Will Rodman (James Franco) is experimenting with a drug that he hopes will cure his Alzheimer's-afflicted father (John Lithgow). After his work is deemed a failure, Will becomes the guardian of Caesar (Andy Serkis), an infant chimp who was exposed in-utero to Will's drug. Caesar displays unusual intelligence, and Will decides to continue his experiments in secret. But as Caesar's intellect and abilities grow, he comes to represent a threat to man's dominion over Earth. This Academy Award-nominated film is a reboot of the acclaimed Planet of the Apes series, and is the first in a trilogy.
About the Speaker
Dr. Jordan Tang is the emeritus J.G. Puterbaugh Chair in Medical Research at the Oklahoma Medical Research Foundation (OMRF), where he led the protein studies research program. Dr. Tang came to Oklahoma from Taiwan in 1955 to attend Oklahoma State University, where he earned a master's degree. Later, he received his PhD from the University of Oklahoma and completed postdoctoral training at the Laboratory of Molecular Biology in Cambridge, England. In 1957, Dr. Tang joined OMRF, where he became one of the world's leading experts on proteases, a group of proteins crucial to human health. Over the next 51 years at OMRF, his work has led to a deeper understanding of these vital proteins and to a new treatment for HIV/AIDS, hypertension, Alzheimer's, and diabetes. Dr. Tang is a nationally-recognized leader in aspartic protease research, having spent over a decade designing selective inhibitors of BACE-2's closest homologue, BACE-1, a regulatory enzyme implicated in Alzheimer's disease. Dr. Tang's work was the founding basis for CoMentis (partnered with Astellas) and resulted in clinical candidate compounds.
Dr. Tang has lectured and taught at 50 universities on five continents and has published more than 200 articles in the world's leading scientific journals. His research has been recognized and honored by the Guggenheim Foundation, National Institutes, Chinese Academy of Sciences, and the United Nations. He is the only Oklahoman ever to receive the Alzheimer's Association of America's highest research prize: the $1 million Pioneer Award.