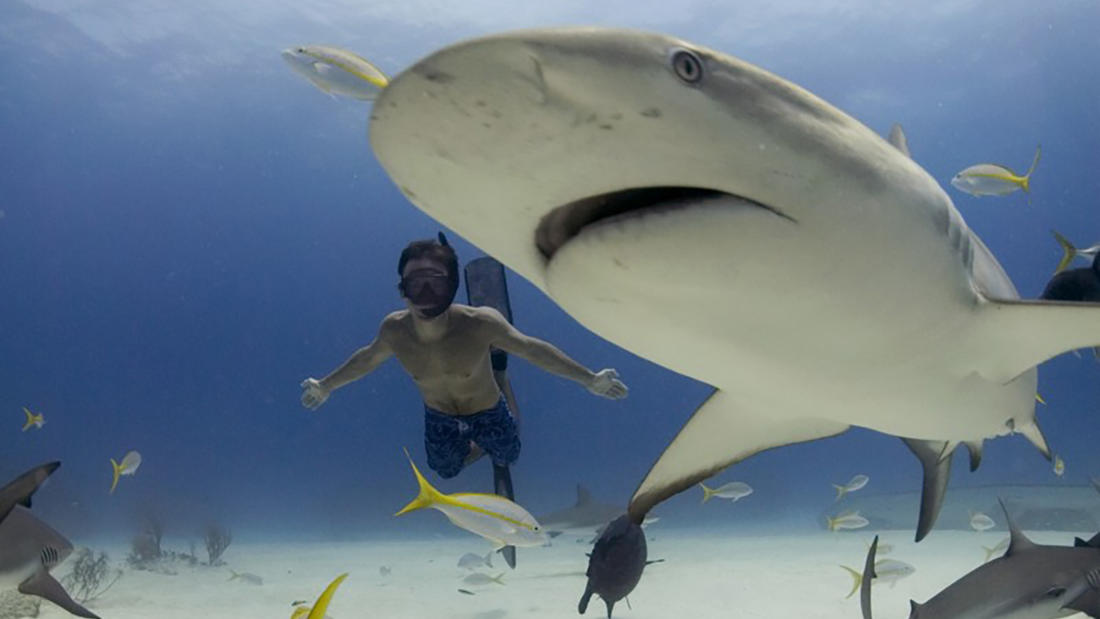 2012
with
Laura L. James
Marine Science Afloat Scuba Diver, Pacific Marine Research
Sharkwater—

Preventing Shark Extinction
Program Description
Laura James discussed sharks and the efforts being made to prevent their extinction.
Film Synopsis
Driven by passion fed from a lifelong fascination with sharks, filmmaker Rob Stewart debunks historical stereotypes and media depictions of sharks as bloodthirsty, man-eating monsters and reveals the reality of sharks as pillars in the evolution of the seas.
Sharkwater follows filmmaker and biologist Rob Stewart, on a mission to prove that sharks are misunderstood as dangerous creatures. His journey takes him to the Galapagos Islands, Costa Rica, and other places around the world. Underwater, he feeds sharks to demonstrate their fundamentally nonviolent nature. With 90 percent of the shark population destroyed by indiscriminate hunting, Stewart joins forces with conservationist Paul Watson to expose the exploitation and corruption that threatens their very existence.
About the Speaker
Laura L. James is a diver educator at Pacific Marine Research, and a Northwest Regional Emmy Award-winning underwater filmmaker with a passion for sharing the underwater world. It is her hope that in doing so, more people will join in the fight to save not only Puget Sound, but shared waters around the world.