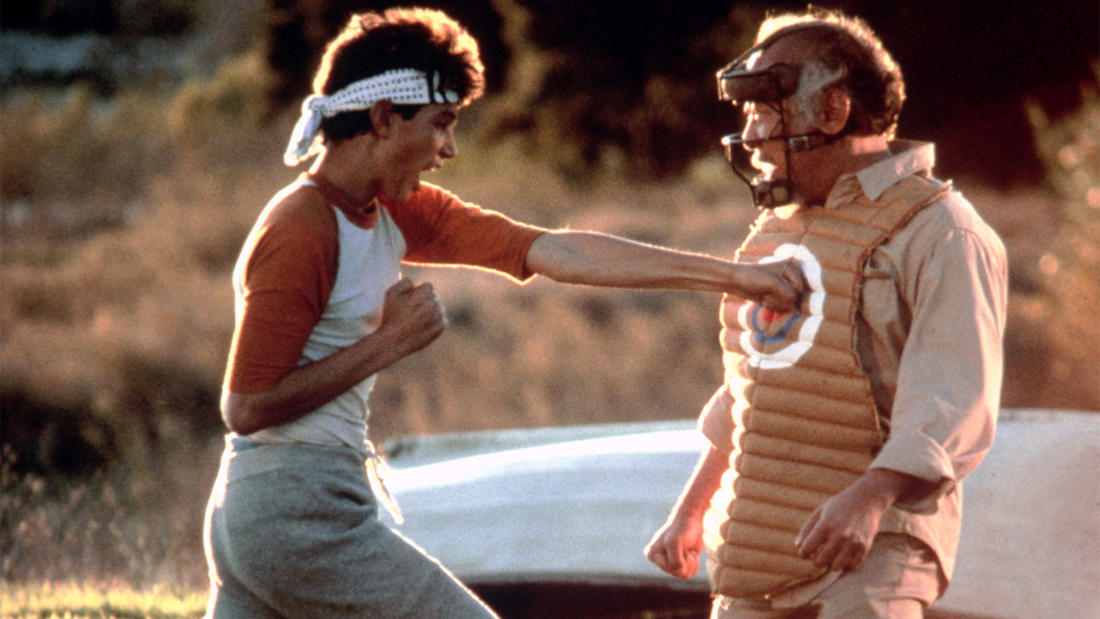 2012
with
Dr. Elizabeth Fleming
Clinical Practitioner, Four Rivers Behavioral Health (Regional Prevention & Education Center)
The Karate Kid—

The Epidemic of Bullying
Program Description
A discussion of the epidemic of bullying, warning signs, and the long-term effects it has on youth.
Film Synopsis
A handyman/martial arts master agrees to teach a bullied boy karate, and shows him that there is more to the martial art than fighting.
Daniel (Ralph Macchio) moves to Southern California with his mother, Lucille (Randee Heller), but quickly finds himself the target of a group of bullies who study karate at the Cobra Kai dojo. Fortunately, Daniel befriends Mr. Miyagi (Noriyuki "Pat" Morita), an unassuming repairman who just happens to be a martial arts master himself. Miyagi takes Daniel under his wing, training him in a more compassionate form of karate and preparing him to compete against the brutal Cobra Kai. The film garnered critical acclaim, and earned Pat Morita an Academy Award nomination for Best Supporting Actor. The film became the first in a series, spawning three sequels and a remake in 2010.
About the Speaker
Dr. Elizabeth Fleming is a clinical practitioner at Four Rivers Behavioral Health.