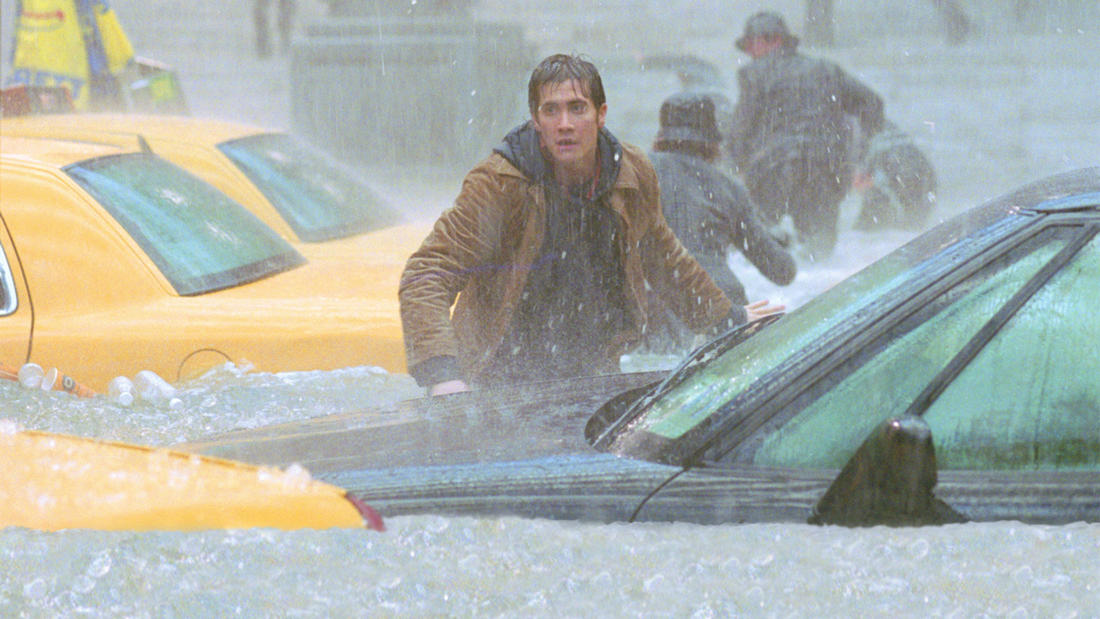 2012
with
Dr. Howard H. Whiteman
Professor of Biological Sciences and Director of Watershed Studies Institute, Murray State University
The Day After Tomorrow—

The Human Response to Disaster
Program Description
A discussion of how humans respond to disasters, both major and subtle.
Film Synopsis
Jack Hall, paleoclimatologist, must make a daring trek across America to reach his son, trapped in the crosshairs of a sudden international storm which plunges the planet into a new Ice Age.
Jack Hall (Dennis Quaid) is a climatologist whose concerns about the dangerously shifting climate are largely ignored by officials at the United Nations. His research proves true when an enormous "superstorm" develops, setting off catastrophic natural disasters around the world. Trying to get to his son, Sam (Jake Gyllenhaal), who is trapped in New York with his friend Laura (Emmy Rossum) and others, Jack and his crew must travel by foot from Philadelphia, braving the elements, to get to Sam before it's too late.
About the Speaker
Dr. Howard H. Whiteman is a professor of biological sciences and director of the Watershed Studies Institute at Murray State University. His interests are primarily in the fields of ecology and conservation biology, particularly in aquatic systems, focusing on the evolution of alternative strategies, ecological consequences of predator-prey interactions, and understanding the distribution and restoration of biodiversity. He received a BS from Allegheny College and a PhD from Purdue University.