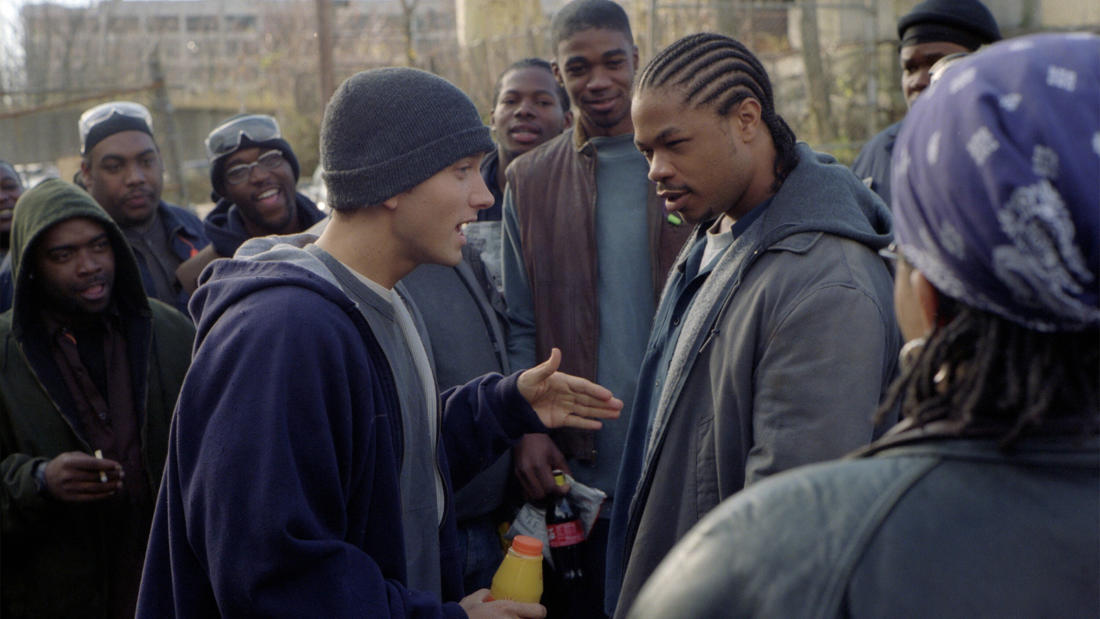 2012
with
Dr. Charles J. Limb
Associate Professor, Department of Otolaryngology, Johns Hopkins University School of Medicine; Faculty Member, Peabody Conservatory of Music, Johns Hopkins University
8 Mile—

The Neural Basis of Musical Improvisation, Especially Freestyle Rap
Program Description
How are freestyle rappers able to create lyrics off the cuff? What makes their brains tick? Dr. Charles Limb has spent more than a decade studying the brain activity of musicians as they improvise. Known for his groundbreaking studies of jazz musicians, he has expanded his research into another musical genre that emphasizes rhythm and improv: hip hop. He and his team at Johns Hopkins have put freestyle rappers into functional magnetic resonance imaging (fMRI) machines to see what happens in their brains when they rhyme off the tops of their heads. Dr. Limb discussed his work with Baltimore rappers, and what it reveals about how artistic creativity works in the brain.
Film Synopsis
A young rapper, struggling with every aspect of his life, wants to make it big, but his friends and foes make this odyssey of rap harder than it may seem.
Jimmy Smith (Eminem), aka B Rabbit, is a young white rapper trying to make a name for himself in Detroit's predominantly black hip-hop world. A factory worker living in a trailer with his alcoholic mother (Kim Basinger), his little sister, and his mother's loser boyfriend (Michael Shannon), Rabbit sees rap as his only chance to break out of his dead-end life. He lets out his frustrations with twisting, clever rhymes admired by his friends, who keep pushing him to enter a weekly rap face-off at a local club. When he chokes onstage and gets booed by the crowd, he's convinced he's missed his chance. But Rabbit takes one more shot at making his dreams a reality, going head to head with his nemeses in a ferociously creative freestyle rap battle. Eminem won an Academy Award for Best Original Song for "Lose Yourself."
About the Speaker
Dr. Charles Limb is an associate professor at the Johns Hopkins School of Medicine in the Department of Otolaryngology-Head and Neck Surgery, where he specializes in neurotology and skull base surgery. He is also a faculty member at the Peabody Conservatory of Music. He received his undergraduate degree at Harvard University (where he directed a jazz band) and his medical degree at Yale University School of Medicine, and completed surgical training at Johns Hopkins Hospital. His current areas of research focus on the study of the neural basis of musical improvisation and creativity (in jazz and freestyle rap), as well as the study of music perception in deaf individuals with cochlear implants. His work has been featured by National Public Radio, TED, National Geographic, Scientific American, PBS, The New York Times, the Library of Congress, Baltimore Symphony Orchestra, the American Museum of Natural History, and the Smithsonian Institute.