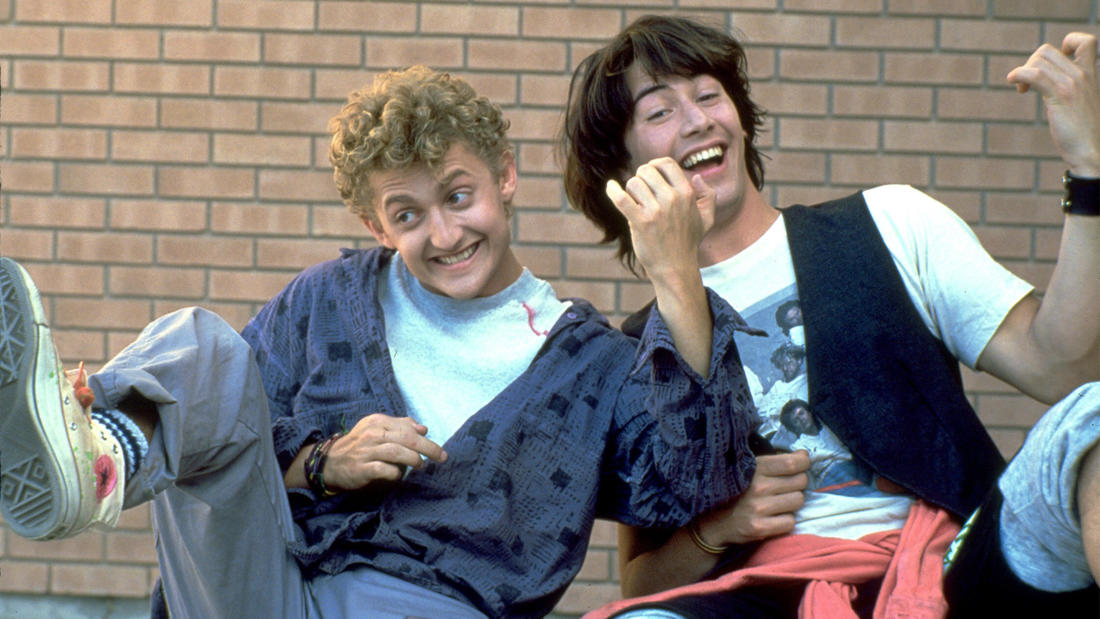 2012
with
Dr. Edward Farhi
Professor of Physics, MIT; Director, Center for Theoretical Physics, MIT
Bill & Ted's Excellent Adventure—

The Physical Feasibility of Time Travel
Program Description
Dr. Edward Farhi unraveled the oddities of time travel and weighed in on the question: Is travel through time physically possible?
Film Synopsis
Two seemingly dumb teens struggle to prepare a historical presentation with the help of a time machine.
With only a few days left before their high school graduation, two most excellent dudes, Bill S. Preston, Esq. (Keanu Reeves) and Ted "Theodore" Logan (Alex Winter), are on the verge of flunking history. Unless they can ace their final history report, Ted's dad will pack him off to a military academy in Alaska, meaning their band, The Wyld Stallyns, will come to a heinous end. Luckily for these wanna-be rock stars, a guardian angel from the future, Rufus (George Carlin), comes to them with a bodacious solution: a time-traversing phone booth in which they travel back to the past and round up personages of historical significance who can help them stage a most triumphant oral report.
About the Speaker
Dr. Edward Farhi was trained as a theoretical particle physicist but has also worked on astrophysics, general relativity, and the foundations of quantum mechanics. His current interest is the theory of quantum computation. He was on the staff at the Stanford Linear Accelerator Center and at CERN in Geneva, Switzerland, before coming to MIT, where he joined the faculty in 1982. He has won three teaching awards at MIT, and has presented his research at many of the world's leading physics research centers.