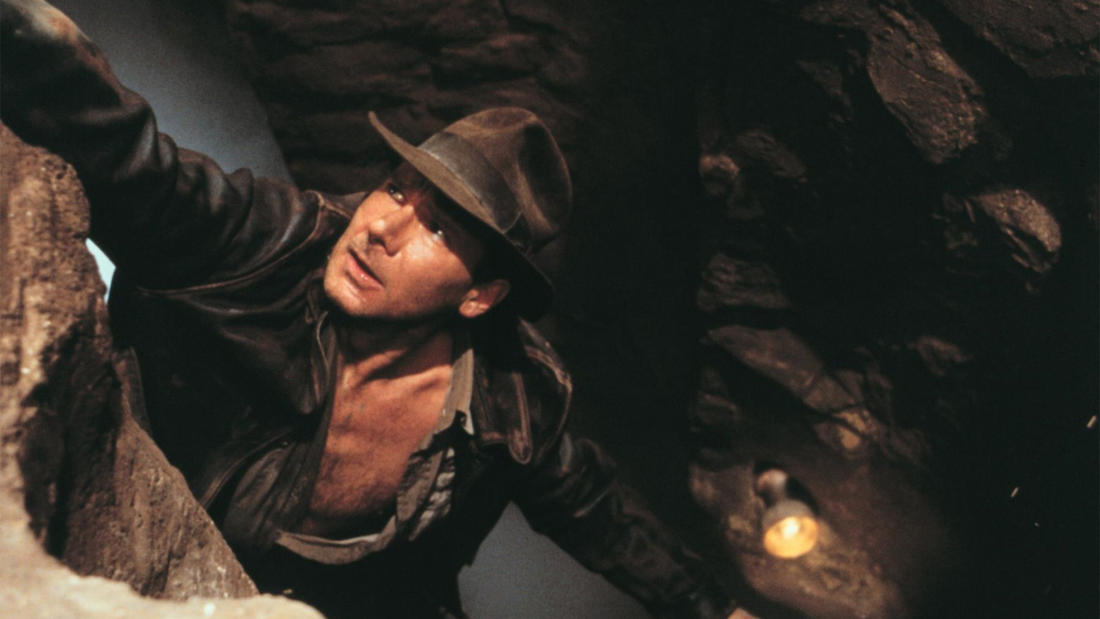 2012
with
Dr. George Gumerman
Senior Scholar, School for Advanced Research, Santa Fe; Founding Director, Center for Archaeological Investigations, Southern Illinois University; Former Anthropology Professor, University of Arizona
Raiders of the Lost Ark—

The Risks and Rewards of Archaeology
Program Description
Dr. George Gumerman examined different forms of anthropology and archaeology and shared his own stories of risk and reward on the road to scientific discovery.
Film Synopsis
Archaeologist and adventurer Indiana Jones is hired by the US government to find the Ark of the Covenant before the Nazis do.
In the first installment of the Indiana Jones series, the year is 1936. Archeology professor and adventurer Indiana Jones (Harrison Ford) is hired by the US government to find the Ark of the Covenant. Accompanied by his feisty, independent ex-flame Marion Ravenwood (Karen Allen), the two-fisted archaeologist embarks on a thrilling quest to locate the Ark before the Nazis do. Along the way, the two companions face poison, traps, snakes, and treachery. The film was nominated for nine Academy Awards and won four.
About the Speaker
Dr. George Gumerman is a senior scholar at the School of American Research, prior to which he served as interim president and CEO of the school. From 2002–2004, he was the vice president for Academic Affairs at the Santa Fe Institute. From 1997–2002, he was the director of the Arizona State Museum and a professor of anthropology at the University of Arizona in Tucson. After receiving his PhD at the University of Arizona in 1969, Dr. Gumerman spent more than 30 years researching the archaeology of the Southwestern United States and Oceania. Early in his career he was the curator of anthropology at the Museum of Northern Arizona. He taught at Prescott College and at Southern Illinois University, where he was chairman of the Anthropology Department and founding director of the Center for Archaeological Investigations. Dr. Gumerman was a Resident Scholar at the School of American Research in Santa Fe in 1979 and 1980. For many years he has been associated with the Santa Fe Institute as a member of the external faculty, resident faculty, and the Science Steering Committee.
He has authored or edited more than 20 books on archaeology and published numerous scholarly articles. He has been presented the Emil W. Haury Award by the Western National Parks Association and the Distinguished Service Award by the Society for American Archaeology. Dr. Gumerman's research interests focus on evolving cultural complexity and past human adaptation to the environment in the American Southwest. Much of his research has involved working with teams of natural scientists in detailed reconstruction of former environments and understanding the social adaptation of prehistoric peoples to those landscapes. More recently he has worked with computer modelers and social scientists creating agent-based simulations that compare the evolutionary trajectory of an actual prehistoric group with a simulated artificial group. The agent-based modeling efforts provide new insights into the role of various natural and cultural factors in the evolution of culture.