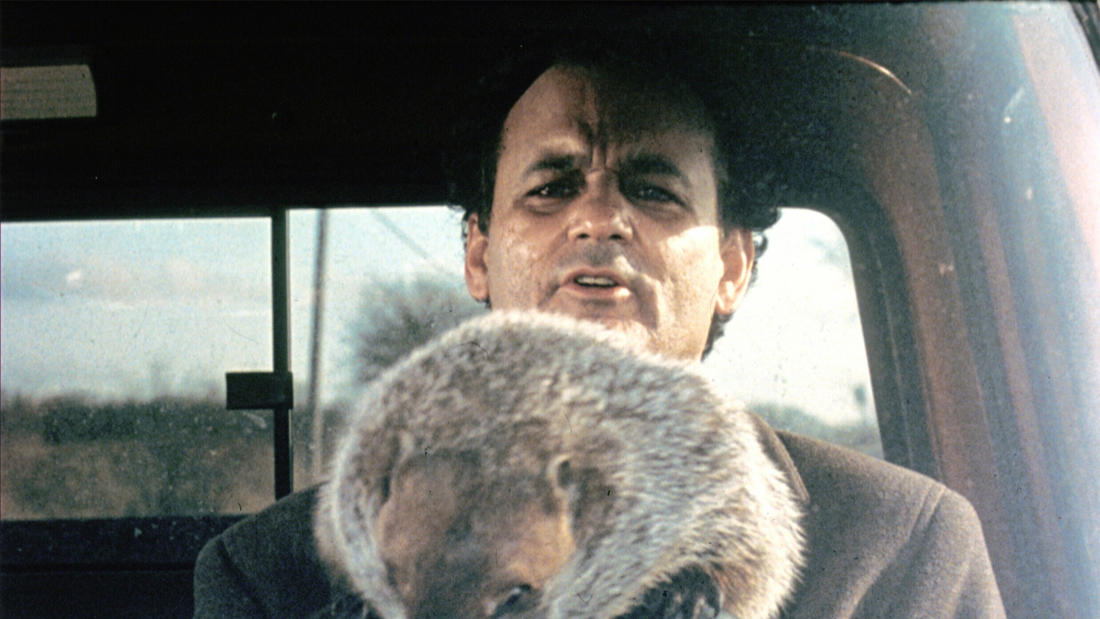 2012
with
Dr. Douglas Gobeille
Professor of Physics and Astrophysics, University of South Florida
Groundhog Day—

The Tao of Time
Program Description
Dr. Gobeille presented on how time has been measured throughout history.
Film Synopsis
A weatherman finds himself living the same day over and over again.
Director Harold Ramis's offbeat modern comedy classic tells the story of Phil Connors (Bill Murray), an arrogant, self-centered TV weatherman, assigned to cover the groundhog's annual appearance in Punxsutawney, Pennsylvania. It's his fourth year waiting on word from the rodent to determine the length of the remaining winter, and Phil couldn't be more open about his disdain for the town, his job, and his co-workers. When he awakens on what should be the following day, he inexplicably finds himself stuck in a time loop, dooming him to repeat his most hated day of the year, over and over again, until he finally gets things right.
About the Speaker
Dr. Douglas Gobeille is a panchromatic (multi-wavelength) observational astrophysicist interested in high redshift (distant) quasars and their radio structure. His physics PhD dissertation represents the largest to date survey focused on investigating the morphological evolution of low and high redshift quasars. Gobeille is currently imaging low redshift quasars and hunting for more high redshift quasars to add to his surveys.
He is also seeking quasars and radio sources with kilo-parsec radio jets for X-ray and gamma-ray analysis with the space-based Chandra and GLAST telescopes. His work is primarily based on observations with the Very Large Array outside of Socorro, New Mexico, currently undergoing retrofit to the Expanded Very Large Array (EVLA). He received his BA from Connecticut College, and an MS and PhD from Brandeis University. Dr. Gobeille joined the University of South Florida Physics Department in 2011.