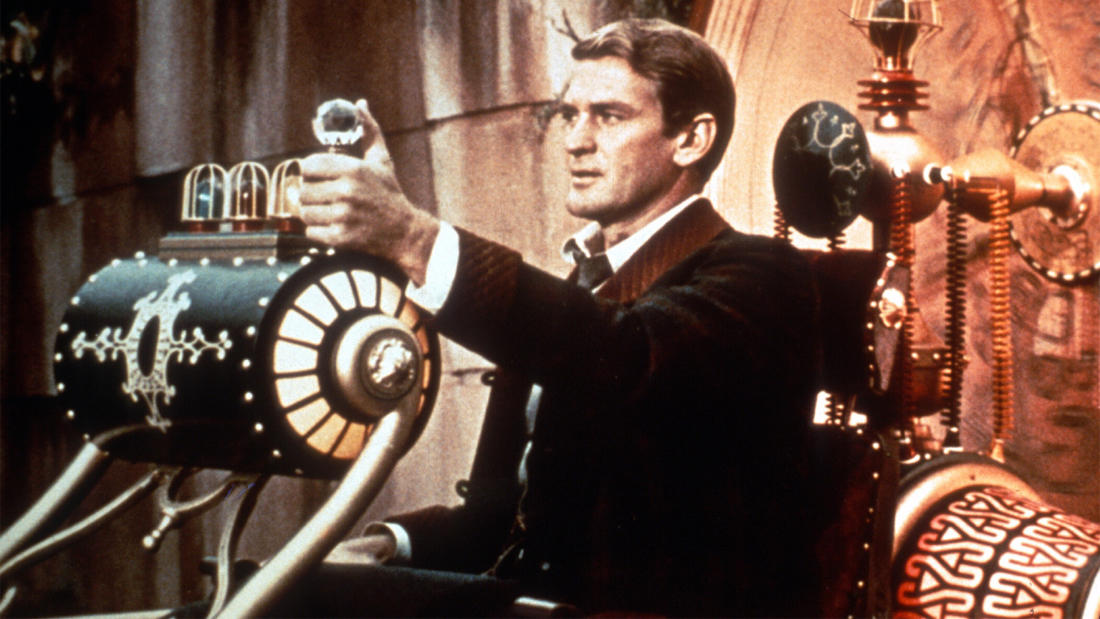 2012
with
Dr. Ron Mallett
Professor of Physics, University of Connecticut
The Time Machine—

The Theoretical Basis of Time Travel
Program Description
Dr. Ron Mallett presented on time travel's feasibility in the real world.
Film Synopsis
A man's vision for a utopian society is disillusioned when traveling forward in time reveals a dark and dangerous society.
Scientist and inventor H. George Wells (Rod Taylor) builds a time machine, and, despite the warning from his friend David (Alan Young) against "tempting the laws of providence," decides to visit the future. Jumping ahead 14 years, he observes changes in women's fashion. Jumping ahead 40, he meets David's son (also Young) amid a terrible war. Finally, he travels thousands of years ahead to discover a post-apocalyptic world inhabited by humanoid Eloi and a monstrous underground race known as the Morlocks that feed on them. Adapted from the H. G. Wells novella of the same name, the film received an Oscar for its use of time-lapse photographic effects.

About the Speaker
Dr. Ron Mallett is a theoretical physicist, academic, and author. He has taught physics at the University of Connecticut since 1975. He is best known for his scientific position on the possibility of time travel. Dr. Mallett received a BS, MS, and PhD in physics from Penn State University. Also that year, he received the Graduate Assistant Award for Excellence in Teaching.
In 1975, Dr. Mallett became an assistant professor at the University of Connecticut, where he continues to work today. His research interests include general relativity, quantum gravity, and time travel. Mallett was promoted to associate professor and professor in 1987. He has received two grants and many other distinctions.
In 2007, Dr. Mallett's life story of pursuing a time machine was told on This American Life, episode #324.