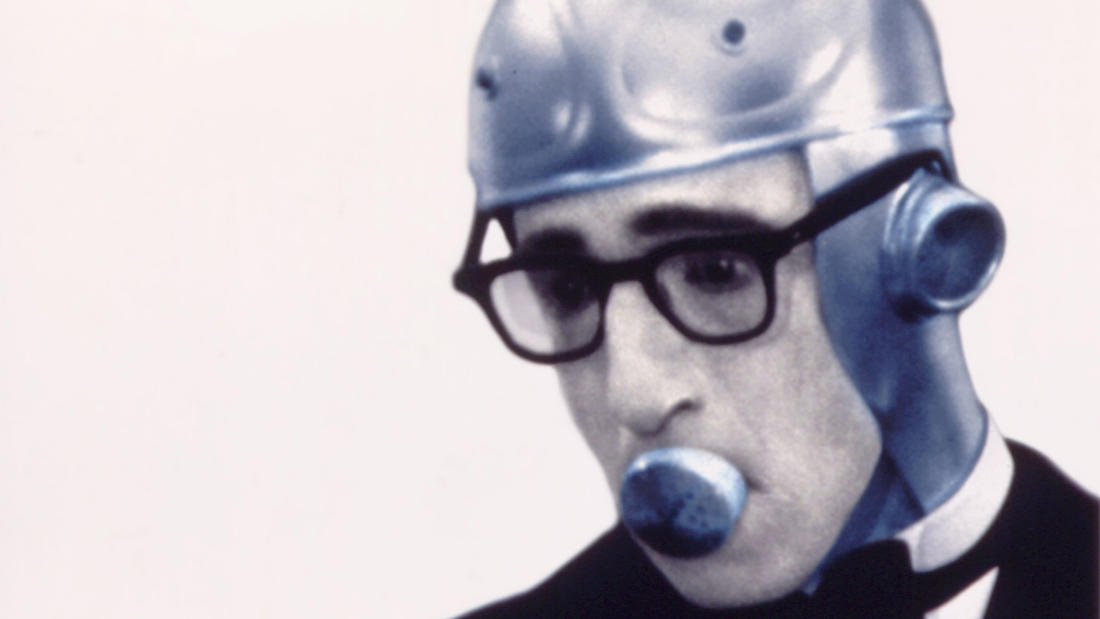 2013
with
Brock Reeve
Executive Director, Harvard Stem Cell Institute
Sleeper—

Advances in Stem Cell Research
Program Description
Brock Reeve discussed advances in stem cell research.
Film Synopsis
A nerdy store owner is revived out of cryostasis into a future world to fight an oppressive government.
When cryogenically preserved Miles Monroe (Woody Allen) is awakened 200 years after a hospital mishap, he discovers the future's not so bright: All women are frigid, all men are impotent, and the world is ruled by an evil dictator—a disembodied nose. Pursued by the secret police and recruited by anti-government rebels with a plan to kidnap the dictator's proboscis before it can be cloned, Miles falls for the beautiful—but untalented—poet Luna (Diane Keaton). But when Miles is captured and reprogrammed by the government (to believe he's Miss America) it's up to Luna to save Miles, lead the rebels, and cut off the nose...just to spite its face.
About the Speaker
Brock Reeve is the executive director of the Harvard Stem Cell Institute. He has extensive experience in both management consulting and operations for technology-based companies, with a focus on life sciences. His clients have included some of the leading pharmaceutical, biotechnology, and medical device companies, and he also has had hands-on operational responsibility in product management and marketing roles in software start-ups. He received a BA and MPhil from Yale University, and an MBA from Harvard Business School.