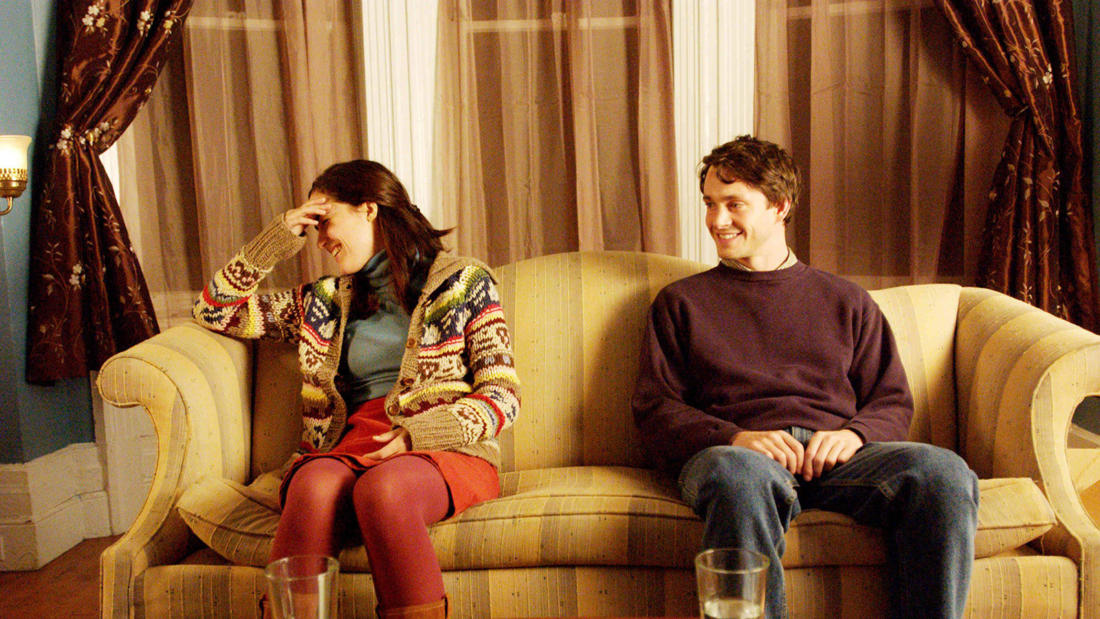 2013
with
Dr. Debby Hamilton
Founder, Holistic Pediatric Consulting
Adam—

Autism: A Spectrum of Concerns Spanning a Lifetime
Program Description
A discussion of the wide range of symptoms and severity that are important to understand about autism.
Film Synopsis
Adam, a lonely man with Asperger syndrome, develops a relationship with his upstairs neighbor Beth.
Adam Raki (Hugh Dancy) is an electronics engineer with Asperger syndrome who struggles to catch irony or sarcasm, to empathize, or to master simple social situations. When a young woman named Beth (Rose Byrne) moves into his apartment building, he does his best to reach out to her. Though she does not quite know how to react to Adam's unconventional overtures, she decides to give him a chance. But Beth's family problems interfere with their budding romance, and may force them to end their relationship before it has a chance to begin.
About the Speaker
Dr. Debby Hamilton began her education at Wesleyan University, graduating with a BA in biology. Following her undergraduate education, she completed her MD degree at the University of Health Sciences in Chicago. She began her career in pediatrics as a general pediatrician in Rhode Island after residency training at Brown University's Hasbro Children's Hospital and the University of Massachusetts.
In Colorado, she completed fellowship training in pediatric nutrition at the Children's Hospital in Denver. She was involved in two ongoing pediatric clinics: the Growth and Parenting Clinic, treating children with growth and feeding issues, and the Pediatric Obesity clinic. Throughout this training she also worked with different pediatric specialists including gastroenterologists, endocrinologists, pulmonologists, neonatologists, and lactation consultants. Her training in adult nutrition included obesity and diabetes. During her nutrition training, she completed her master's of science degree in public health (MSPH) at the University of Colorado Health Sciences Center. For her nutrition fellowship and master's degree, she was funded by a National Institute of Health nutrition training grant focusing on zinc and iron intake in infants six to 12 months old.
In addition to her Board Certifications as a Pediatrician and a Physician Nutrition Specialist, she gained certification in Integrative/Holistic Medicine from the American Board of Integrative/Holistic Medicine (ABIHM). Her training in integrative medicine includes training in biomedical treatment of children with autism spectrum disorders through the Autism Research Institute and the Medical Academy of Pediatric Special Needs (MAPS), nutrition, medical aromatherapy, and pediatric and general integrative medicine.
In 2005, Dr. Hamilton founded Holistic Pediatric Consulting in Boulder, Colorado. This integrative pediatric practice is focused on diagnosing and treating chronic child health issues. A large part of the practice is for treatment of children with neurologic issues, especially autism, Asperger's, and ADHD.
For the past five years, Dr. Debby Hamilton has been researching and writing her book called Preventing Autism & ADHD: Controlling Risk Factors Before, During & After Pregnancy, which helps women before pregnancy have the best chance of having a healthy baby with a focus on preventing chronic illnesses in childhood such as autism and ADHD.