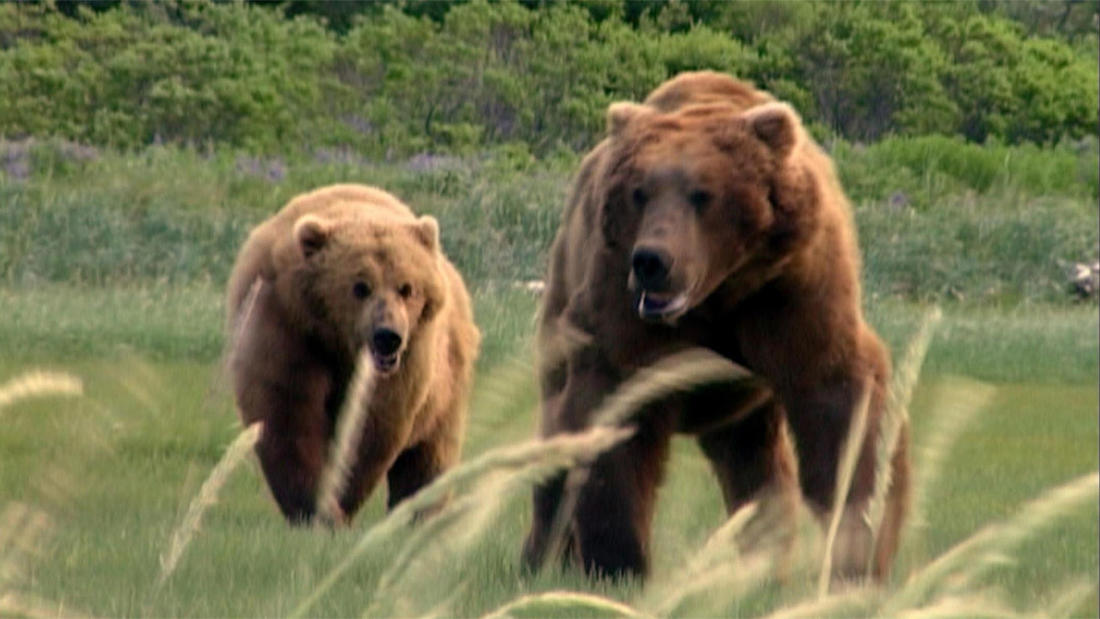 2013
with
Dr. Arthur Middleton
Donnelly Post-Doctoral Fellow, School of Forestry & Environmental Studies, Yale University
Grizzly Man—

Carnivores and their Prey
Program Description
A discussion of the interactions between large carnivores and their prey and the influence of human disturbances within ecosystems.
Film Synopsis
A devastating and heartrending take on grizzly bear activists Timothy Treadwell and Amie Huguenard, who were killed in October of 2003 while living among grizzlies in Alaska.
Grizzly Man chronicles the life and death of bear enthusiast Timothy Treadwell, who was killed, along with his girlfriend, Amie Huguenard, by a rogue bear in October 2003. In one of the most extreme—and ultimately tragic—experiments in human-animal cohabitation ever attempted, for 13 consecutive summers, Treadwell lived (and finally died) among the bears at an Alaskan national park. The footage that he himself shot forms the core of this fascinating inquiry into the fragile relationship between man and nature.
About the Speaker
Dr. Arthur Middleton is a wildlife ecologist with interest in the public communication of science and the improvement of ecosystem management. He has also worked in the Rockies and the Andes. In Wyoming, Dr. Middleton studies the effects of predators and climate on the elk of the Absaroka Range, and working with state and federal partners to conduct new research on the major elk migrations of the Greater Yellowstone Ecosystem (GYE). In Argentina, he collaborated with federal and provincial partners to study the influence of puma predation on vicuñas, condors, and the surrounding landscape of the San Guillermo Biosphere Reserve.
Dr. Middleton was awarded the 2013 Camp Monaco Prize by Prince Albert II of Monaco for a collaborative effort to link research and public education on the subject of trans-boundary wildlife migrations.
Dr. Middleton completed a PhD in 2012 at the University of Wyoming, and an M.E.M at Yale University in 2007. Previously he worked as a raptor biologist and falconer in the US, Europe, and Central America.
Dr. Middleton is also a research associate with the Wyoming Migration Initiative and the Draper Museum of Natural History at the Buffalo Bill Center of the West.