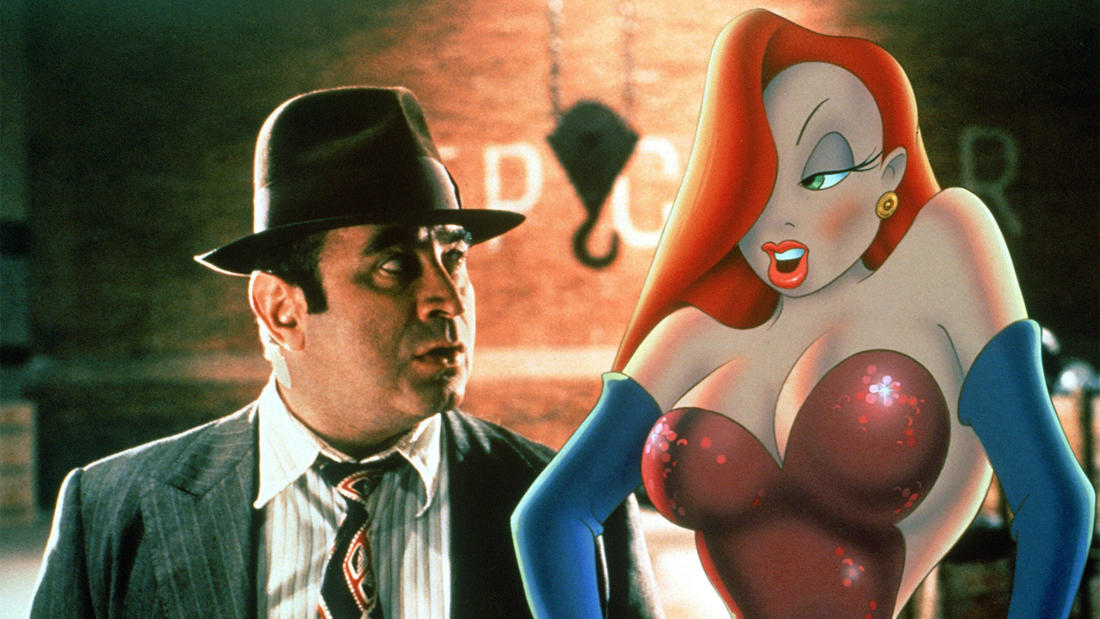 2013
with
Dr. Melissa Franklin
Mallinckrodt Professor of Physics and Chair of the Department of Physics, Harvard University
Who Framed Roger Rabbit—

Cartoon Physics
Program Description
A discussion of how cartoon physics deviate from our own laws of physics—and what happens when you start separating cartoon characters from their natural setting and vice versa.

Film Synopsis
A toon-hating detective is a cartoon rabbit's only hope to prove his innocence when he is accused of murder.
A hit with critics and audiences alike, director Robert Zemeckis's 1988 film broke new ground with its seamless mix of live action and animation wizardry. Based on classic LA private eye movies, Who Framed Roger Rabbit takes place in 1947 Hollywood, where down-on-his-luck private eye Eddie Valiant (Bob Hoskins) is hired by cartoon producer R.K. Maroon (Alan Tilvern) to investigate an adultery scandal involving Jessica Rabbit (Kathleen Turner), the sultry wife of Maroon's biggest star, Roger Rabbit (Charles Fleischer). But when Marvin Acme (Stubby Kaye), Jessica's alleged paramour and the owner of Toontown, is found murdered, the villainous Judge Doom (Christopher Lloyd) vows to catch and destroy Roger. In addition to intermingling cartoon characters with live actors and locations, Roger Rabbit also unites the greatest array of cartoon stars in the history of motion pictures, including Betty Boop, Bugs Bunny, Mickey Mouse, Daffy Duck, Woody Woodpecker, Tweety Bird, and more.
About the Speaker
Dr. Melissa Franklin is the Mallinckrodt Professor of Physics and chair of the Department of Physics at Harvard University. She is an experimental particle physicist who studies proton-proton collisions produced by the Large Hadron Collider. She has worked on the Collider Detector at Fermilab since 1983. She is also a collaborator on the ATLAS experiment where she works in collaboration with more than 3,000 physicists. She is currently studying the properties of the Higgs boson. Dr. Franklin received her BSc from the University of Toronto and her doctorate from Stanford University.