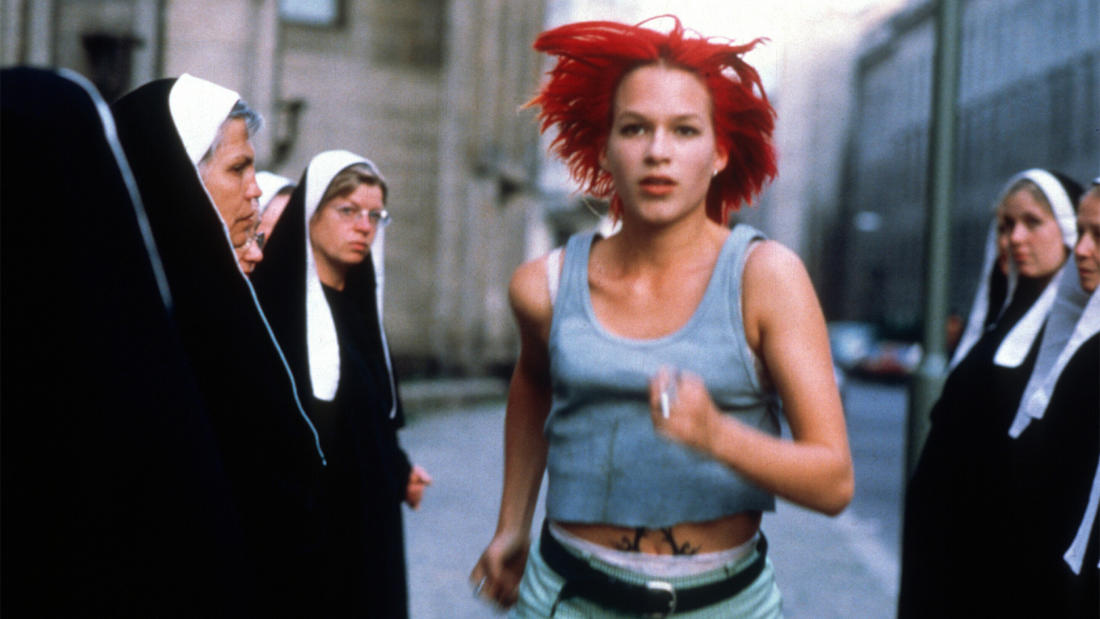 2013
with
Dr. John Geddes
Professor of Mathematics, Olin College of Engineering
Run Lola Run—

Chaos Theory
Program Description
A discussion of why chaos theory has revolutionized the way we perceive the world.
Film Synopsis
After a botched money delivery, Lola has 20 minutes to come up with 100,000 Deutschmarks.
Flame-haired Lola (Franka Potente) receives a frantic phone call from her boyfriend, Manni (Moritz Bleibtreu), a local criminal's errand boy who has just lost a bagful of cash belonging to his boss (Heino Ferch). If Lola can't replace the money and get it to Manni in 20 minutes, he's a dead man. Thinking through the alternatives, Lola quickly settles on a plan: to convince her bank-manager father (Heino Ferch) to give her the cash. Off she sprints, down the stairs and into the streets of Berlin, beginning a breathless race against the clock to save her lover. Director Tom Tykwer presents three versions of Lola's 20-minute run, each beginning the same way before small differences emerge that yield vastly different outcomes, not only for the main characters, but also for the people who cross Lola's path.
About the Speaker
Dr. John Geddes is a professor of mathematics at Olin College of Engineering, where he brings his passion for applied mathematics to the classroom. He applies the tools and techniques of modern dynamical systems theory to a variety of problems in science and engineering, especially those in mathematical biology. In 2012, Dr. Geddes was named one of the 300 best undergraduate professors in the country by The Princeton Review. Among the courses he teaches is "Chaos and Non-Linear Dynamics." He has a PhD in applied mathematics from the University of Arizona, and a BSc in physics from Heriot-Watt University in Edinburgh.