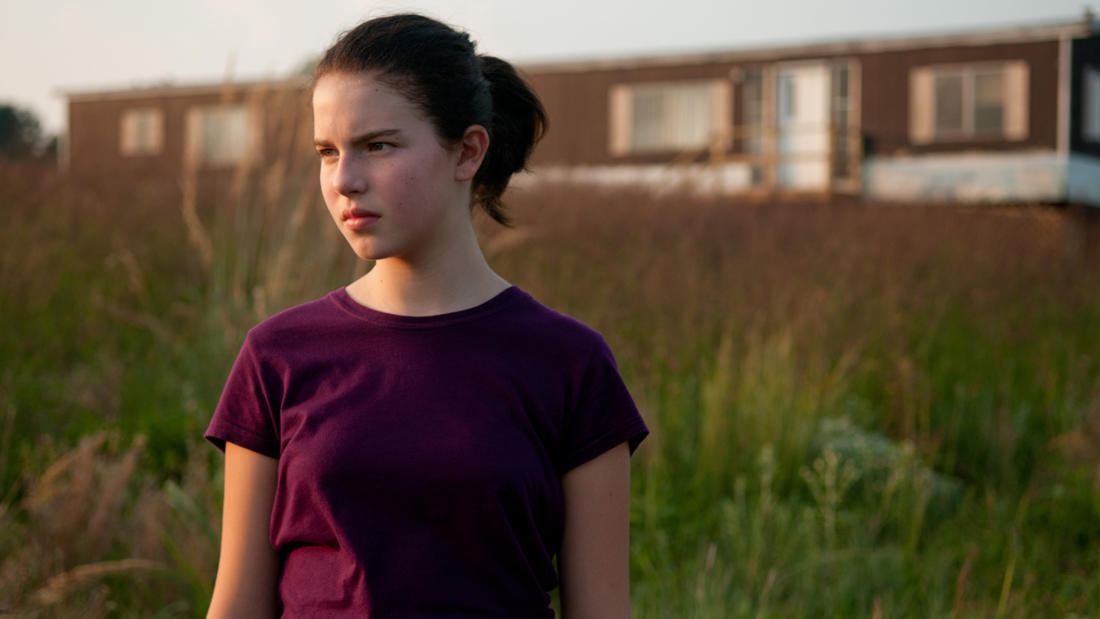 2013
with
Dr. Raluca Ellis
Chief Environmental Scientist and Senior Program Manager of the Climate and Urban Systems Partnership, Franklin Institute
and
Kristin Fairweather
Film Producer
Future Weather—

Climate Change Science
Program Description
Dr. Raluca Ellis spoke about climate change before the film and joined with the film's producer, Kristin Fairweather, for a Q&A after the screening.
Film Synopsis
When her single mom runs off to California, Laudurée, a passionate environmentalist, clings to her rural home and a carbon sequestration experiment.
Laudurée (Perla Haney-Jardine) is a 13-year-old loner, passionate about nature and obsessed with ecological disaster. Greta (Amy Madigan), her grandmother, is a fiery nurse jaded by alcohol and disappointment. When Laudurée is abruptly abandoned by her dreamer single mom, she decides to take survival into her own hands, forcing her and Greta to rethink their futures and leap into the unknown.
About the Speaker
Dr. Raluca Ellis is The Franklin Institute's chief environmental scientist and senior program manager of the Climate and Urban Systems Partnership. Previously, Dr. Ellis was a postdoctoral research scientist at Harvard University, where she investigated the current and future deposition of reactive nitrogen to US National Parks and was a member of the NASA Air Quality Applied Sciences Team, which aims to use earth science tools such as satellites and models to address air quality issues. She holds a PhD in atmospheric chemistry from the University of Toronto, where she was honored with the David H. Farrar Graduate Scholarship in Chemistry, the Chemistry Teaching Fellows Award, and the Centre for Global Change Science Graduate Award.

Kristin Fairweather has worked in local politics and public finance in Philadelphia for the past 10 years, managing public relations campaigns as well as large field efforts for local politicians—an experience that translated well to film production. Before going to work at both local and state levels in public finance and elective politics, she received her master's in government administration from the University of Pennsylvania. In 2007, Fairweather launched the Philadelphia franchise of Metropolitan Moms, a service that organizes trips and cultural activities for moms and babies. As a producer, her entrepreneurial savvy has aided in development and marketing for Future Weather. She was instrumental in producing Save the Future, Deller's companion-short to Future Weather for the Netflix FIND Your Voice Film Competition. Kristin was selected to participate in the 2009 FIND Producers Lab.