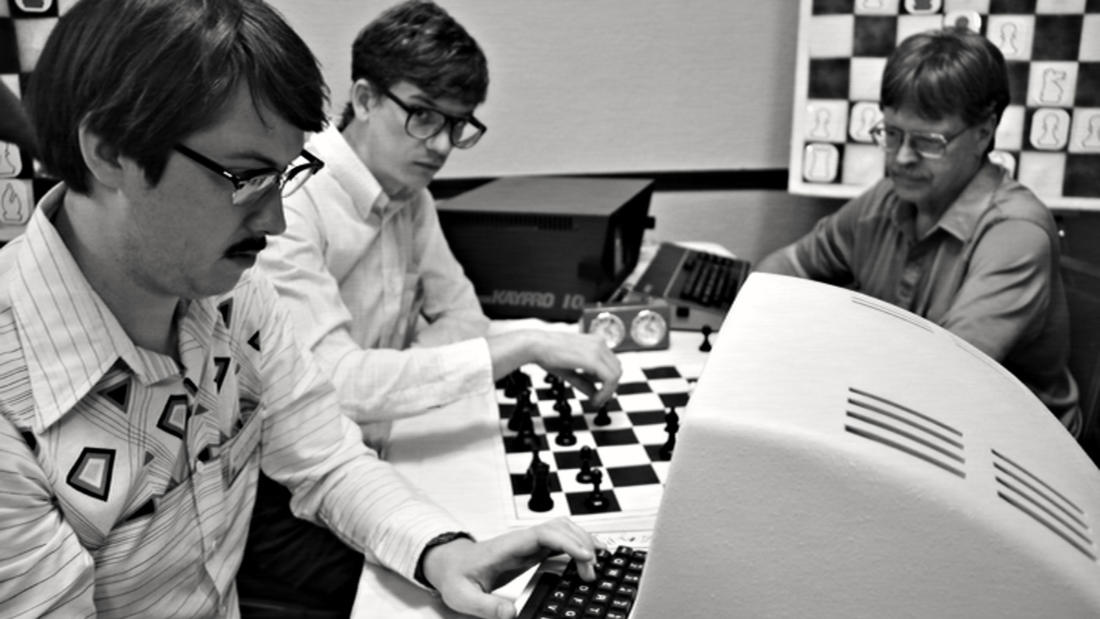 2013
with
Scott McCloud
Author; Cultural Theorist
and
Maciej Ceglowski
Computer Programmer
Computer Chess—

Computer Programmer Culture of the 1980s
Program Description
McCloud and Ceglowski debated the film's portrayal of turn-of-the-'80s computer programmer culture and A.I., followed by an audience Q&A.
Film Synopsis
A 1980s-set story centered around a man-versus-machine chess tournament.
Set in the early 1980s, in and around an isolated roadside hotel, computer programmers gather for a tournament that pits their chess programs against each other. The action is centered on the junior programmer of an academic team who begins to suspect that their computer is able to detect the difference between a computer opponent and a human one, and thus is exhibiting elements of self-consciousness. He also learns from another member of the team that the computer had been engaging him in gnomic philosophical dialogue and hinting that it thinks it's alive.
About the Speaker
Scott McCloud is a cartoonist and comics theorist. He is best known for his non-fiction books about comics, Understanding Comics (1993), Reinventing Comics (2000), and Making Comics (2006).

Maciej Ceglowski is the founder of Pinboard.In, an "anti-social" bookmarking site founded in 2009. Prior to beginning work as an independent contractor, Ceglowski worked as the first engineer at Yahoo's Brickhouse, where he worked as a backend developer and community manager and developed a visual airfare search engine called FareMaps.

Some of Ceglowski's projects have included designing and building an internal data warehouse for Twitter, building an online book reader for Otworz Ksiazke, and a Polish Creative Commons project at the University of Warsaw, among others.