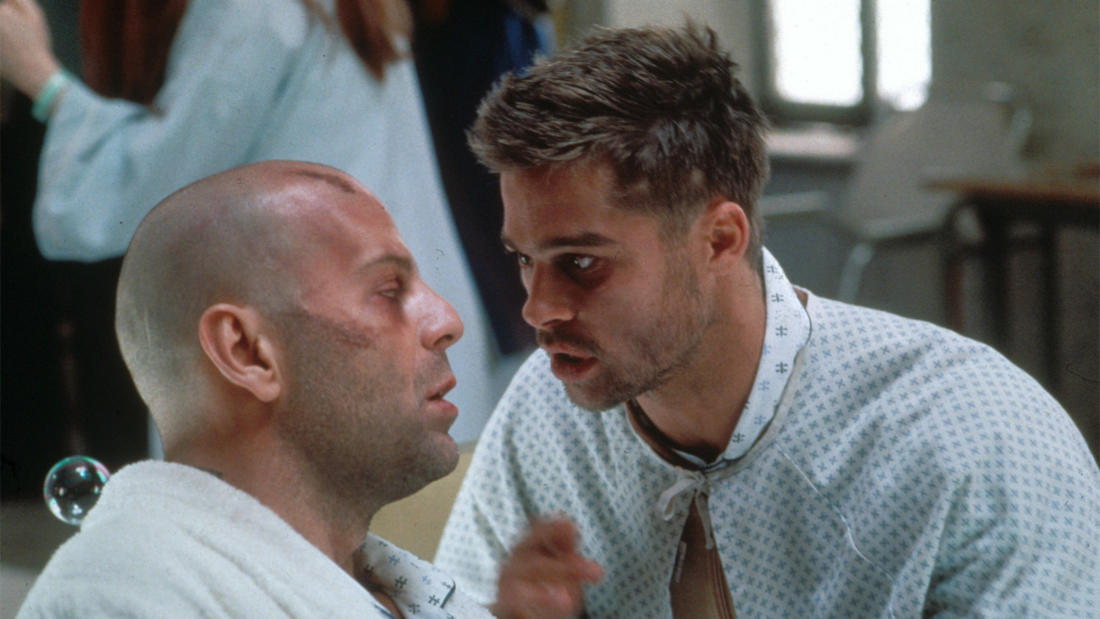 2013
with
Dr. James Bales
Emerging Disease Expert
and
Nigel Turner
Public Health Disease Outbreak Response, Pierce County Health Department
12 Monkeys—

How can scientists plan for dangerous viral outbreaks?
Program Description
A presentation on how to research and plan for dangerous viral outbreaks that are becoming an increasing concern in our international world.
Film Synopsis
In a future world, a convict is sent back in time to gather information about the man-made virus that wiped out most of the human population on the planet.
In a post-apocalyptic future devastated by disease, convicted criminal James Cole (Bruce Willis) is given the chance to erase his record by traveling back to the past to investigate the origins of a virus that wiped out nearly all of the Earth's population decades earlier. But when Cole is mistakenly sent to the wrong year, he is arrested and hospitalized in a mental institution, where he meets a psychiatrist (Madeline Stowe), who is initially convinced he's insane, and a patient (Brad Pitt) with links to a radical group that may have unleashed the deadly virus. Part psychological thriller, part apocalyptic drama, Terry Gilliam's riveting drama combines intricate storytelling, visual ingenuity, and stellar performances.
About the Speaker
Dr. James Bales is an infectious disease specialist in Tacoma, Washington. He received his medical degree from the University of Arkansas for Medical Sciences College of Medicine and has been in practice for over 40 years.

Nigel Turner is the division director at the Tacoma-Pierce County Health Department.