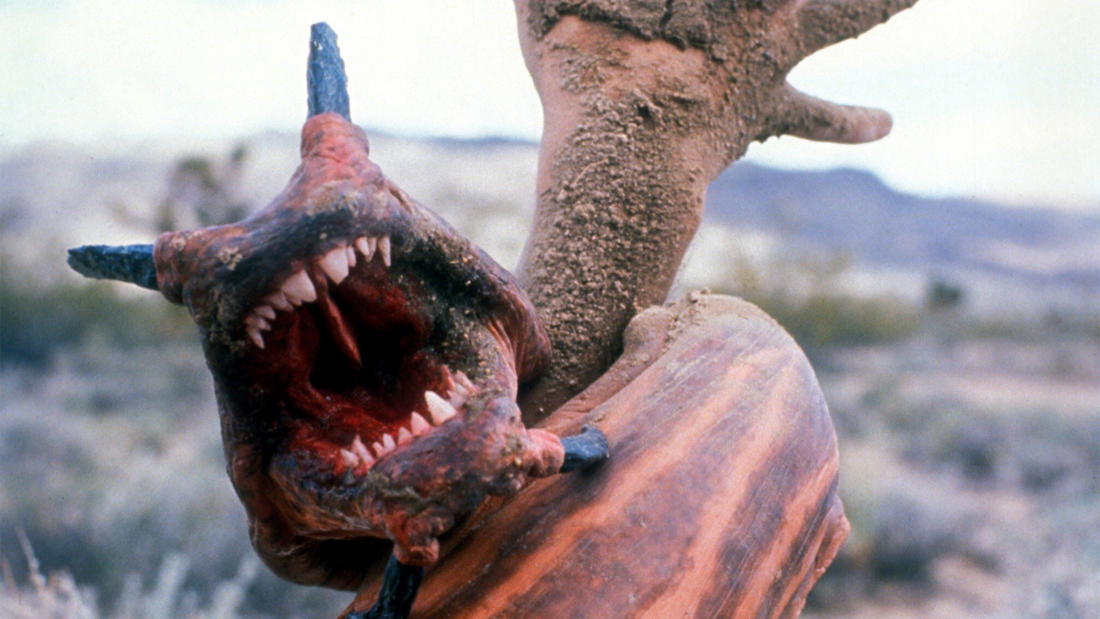 2013
with
Dr. Maureen Long
Assistant Professor, Department of Geology and Geophysics, Yale University
Tremors—

How Recordings of Seismic Waves are Used to Study the Earth's Interior
Program Description
Dr. Maureen Long discussed how recordings of seismic waves are used to study the Earth's interior.
Film Synopsis
Natives of a small isolated town defend themselves against strange underground creatures, which are killing them one by one.
Handymen Val McKee (Kevin Bacon) and Earl Bassett (Fred Ward) are tired of their dull lives in the small desert town of Perfection, Nevada. But just as the two try to skip town, they happen upon a series of mysterious deaths and a concerned seismologist (Finn Carter) studying unnatural readings below the ground. With the help of an eccentric couple (Reba McEntire, Michael Gross), the group fights for survival against giant, worm-like monsters hungry for human flesh. Part modern horror-thriller, part tribute to 1950s low-budget sci-fi films, this is the first installment of the Tremors franchise.
About the Speaker
Dr. Maureen Long is an assistant professor in the Yale Department of Geology and Geophysics. She is also an observational seismologist whose primary scientific interests include the structure and dynamics of the Earth's mantle, with a focus on subduction zone dynamics and processes. Dr. Long's research has a substantial field component, and the deployment of broadband seismometers in temporary arrays is one of the tools she uses to characterize mantle structure and processes. She received her BS in geology at Rensselaer Polytechnic Institute and her PhD in geophysics at MIT.