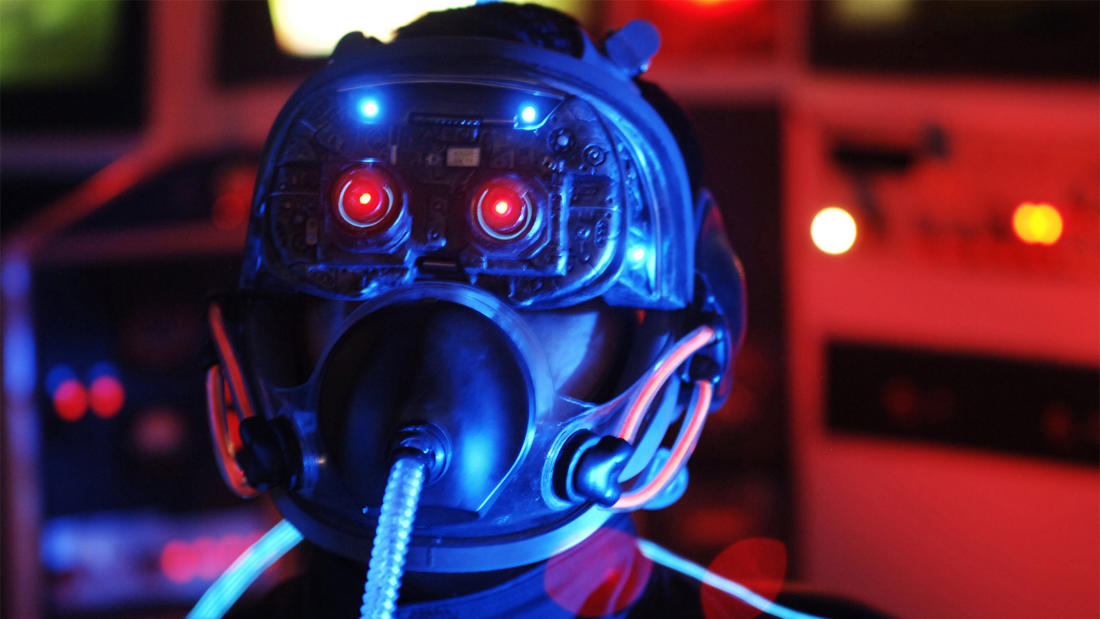 2013
with
Dr. Eduardo Macagno
Neurobiologist; Professor and Founding Dean, Division of Biological Sciences, University of California, San Diego
Sleep Dealer—

Machines and the Human Brain
Program Description
A discussion of advances in the current research of the interaction between the human brain and machines.
Film Synopsis
The near future. Like tomorrow. In a world marked by closed borders, corporate warriors, and a global computer network, three strangers risk their lives to connect, break through the barriers of technology, and unseal their fates.
Memo (Luis Fernando Peña) is a hacker living an impoverished existence in a degraded Mexico of the future. When his hacking activities are discovered, the military attacks his home, and Memo is forced to flee to Tijuana. There, he meets Luz (Leonor Varela), a journalist who plugs her body into the Internet and sells her memories for others to download. When Luz takes on a mysterious assignment and Memo lands a job in a high-tech factory—which connects his nervous system to a robot based in the U.S.—they descend into a cyber-nightmare and discover a deadly truth.
About the Speaker
Dr. Eduardo Macagno is UCSD's first Latino academic dean and a national pioneer in boosting cultural diversity in science and engineering. Named among the "50 Most Important Hispanics in Business and Technology" in 2004 by Hispanic Engineer and Information Technology, Dr. Macagno is an interdisciplinary scholar. He received a doctorate in physics from Columbia University, but became interested in neurobiology as a postdoctoral researcher and switched fields. He holds the Richard C. Atkinson Chair in Biological Sciences.