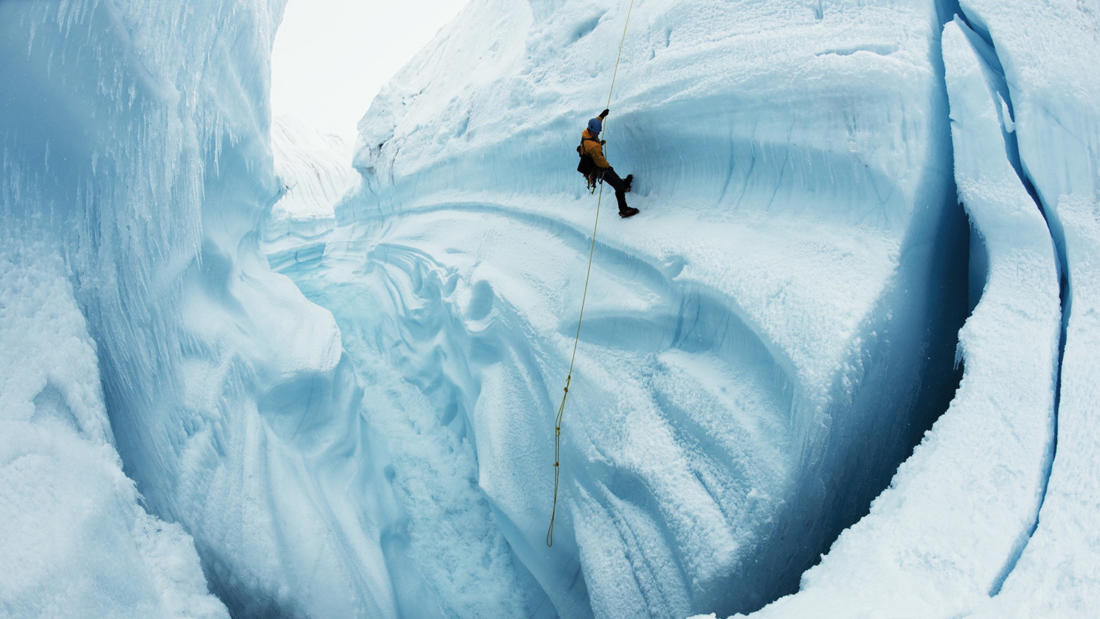 2013
with
Dr. Mark Borrelli
Director, Provincetown Center for Coastal Studies' Marine Geology Program
Chasing Ice—

Natural and Anthropomorphic Changes Along Wellfleet's Coast
Program Description
Dr. Borrelli addressed both natural and anthropomorphic changes along Wellfleet's coast. He compared the differences between natural and altered beaches and how they respond differently to storms and sea level rise.
Film Synopsis
Follow National Geographic photographer James Balog across the Arctic as he deploys time-lapse cameras designed for one purpose: to capture a multi-year record of the world's changing glaciers.
Acclaimed National Geographic photographer James Balog was once skeptical about climate change. But through his Extreme Ice Survey, he discovers definitive evidence of our changing planet. In this documentary, Balog uses time-lapse cameras to capture a multi-year record of the world's glaciers. His videos compress years into seconds and capture ancient mountains of ice in motion as they vanish at an astonishing rate. Traveling with a team across the brutal Arctic, Balog risks his career and his health in pursuit of the biggest story facing humanity. As the debate polarizes America, and the intensity of natural disasters ramps up globally, Chasing Ice depicts a photojournalist on a mission to deliver fragile hope to our carbon-powered planet.
About the Speaker
Dr. Mark Borrelli is a marine geologist and chair of the Marine Geology Program at the Provincetown Center for Coastal Studies (PCCS).