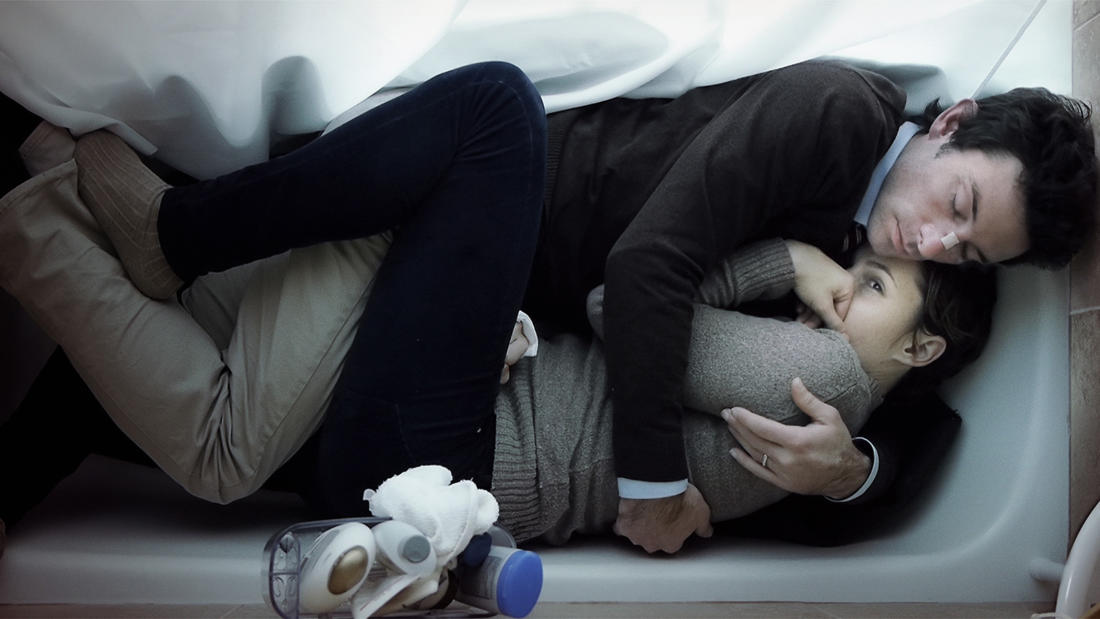 2013
with
Dr. Donald Harn
Faculty Member, Department of Infectious Disease and the Center for Tropical and Emerging Global Disease, University of Georgia
Upstream Color—

Parasites
Program Description
Dr. Donald Harn gave an introduction to parasites. Following the screening, Harman Johar, the self-proclaimed "Bug Guy," and the UGA entrepreneur behind World Entomophagy, discussed and offer samples of edible insects.
Film Synopsis
A man and woman are drawn together, entangled in the life cycle of an ageless organism. Identity becomes an illusion as they struggle to assemble the loose fragments of their wrecked lives.
Upstream Color tells the story of a woman (Amy Seimetz) who is abducted and hypnotized with an organic material harvested from a specific flower. When she falls for a man (Shane Carruth), the two come to realize he may also have been subjected to the same process. They search urgently for a place of safety within each other and struggle to assemble the fragments of their wrecked lives, unknowingly drawn into the life cycle of a presence that permeates the microscopic world.
About the Speaker
Dr. Donald Harn is a faculty member in the Department of Infectious Disease and the Center for Tropical and Emerging Global Disease at the University of Georgia. Dr. Harn received his PhD from the University of California, Los Angeles (UCLA), and then completed a postdoctoral fellowship at Harvard Medical School before joining the faculty in 1985. He became a full professor at the Harvard School of Public Health in 1994 where he has most recently served in the Immunology and Infectious Diseases Department. He is a member of the American Association of Immunologists and the American Society of Tropical Medicine and Hygiene, and has served on the editorial board of International Parasitology since 1999.