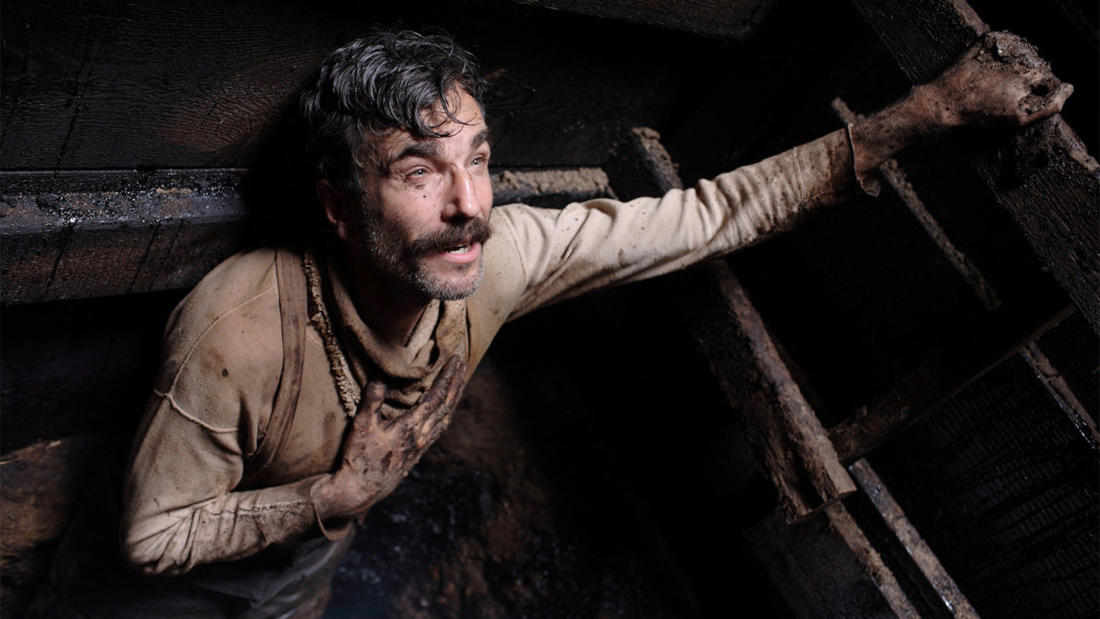 2013
with
Dr. Camelia C. Knapp
Associate Professor, Department of Earth and Ocean Sciences, University of South Carolina
There Will Be Blood—

Seismic Exploration for Oil
Program Description
Dr. Camelia Knapp presented on her study of the seismic exploration for oil and how it is portrayed in the film.
Film Synopsis
A story of family, religion, hatred, oil, and madness, focusing on a turn-of-the-century prospector in the early days of the business.
Inspired by Upton Sinclair's novel Oil!, There Will Be Blood tells the story of Daniel Plainview (Daniel Day-Lewis), a turn-of-the-century prospector who happens upon black gold. Pulling himself up from the bowels of the earth, Plainview embarks on a systematic and ruthless approach to mastering the oil business. He builds an empire, becoming increasingly volatile and paranoid in the process. Plainview meets his match in Eli Sunday (Paul Dano), a teenage preacher in the small California town of Little Boston. To fully reap the benefits of the land, Plainview must suffer the opposing whims of this "prophet," whose legitimacy is questionable at best. And it's unclear if either man is prepared to pay the humiliating price the other wants to exact. Widely regarded as one of the best films of the 2000s, this epic drama was nominated for eight Academy Awards and won two, including Best Actor for Daniel Day-Lewis.
About the Speaker
Dr. Camelia C. Knapp is an associate professor in the Department of Earth and Ocean Sciences at the University of South Carolina. Her research is concerned with the application of active source seismology to the structure, composition, and physical properties of the Earth's crust and upper mantle; seismic wave propagation and imaging; petroleum exploration; environmental geophysics; CO2 sequestration (CCS); hydrogeophysics; physical properties of petroleum related marine gas hydrates; and Geographic Information Systems. She received a BS and MS in geophysical engineering from the University of Bucharest, and a PhD in geophysics and tectonics from Cornell University.