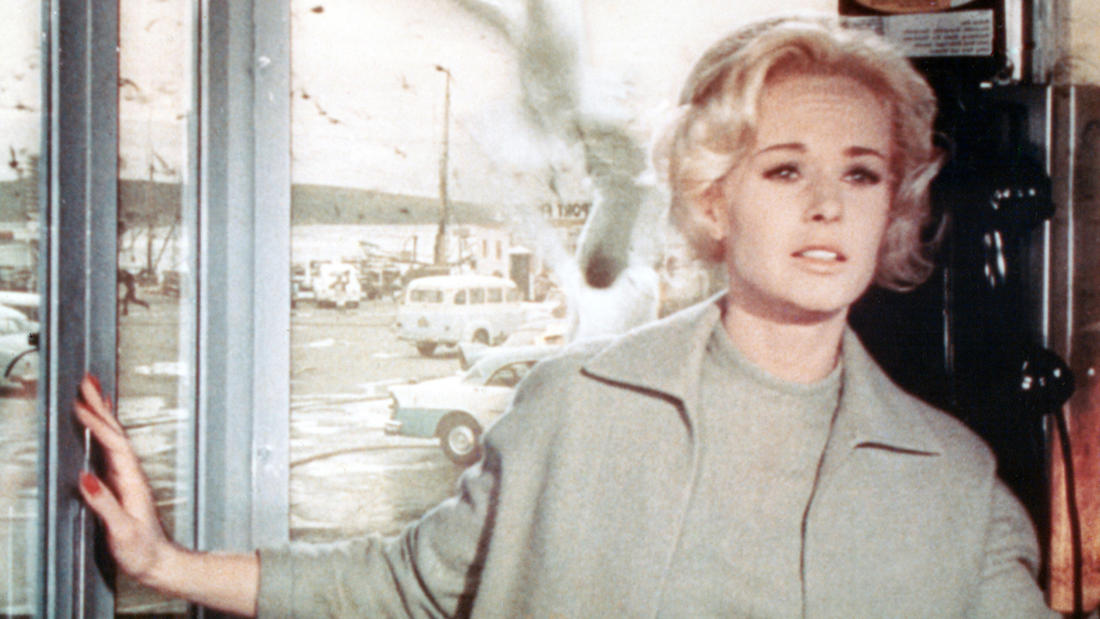 2013
with
Dr. Loren Knapp
Ornithologist and Professor of Biology, University of South Carolina
The Birds—

The Evolution of Birds
Program Description
A discussion of the evolutionary development of skin, feathers, and talons in birds.
Film Synopsis
A wealthy San Francisco socialite pursues a potential boyfriend to a small Northern California town that slowly takes a turn for the bizarre when birds of all kinds suddenly begin to attack people there in increasing numbers and with increasing viciousness.
Alfred Hitchcock's 1963 classic, about frenzied feathered flocks that terrorize a quiet community, is one of the Master of Suspense's most anxiety-inducing films. After chic socialite Melanie Daniels (Tippi Hedren) meets handsome lawyer Mitch Brenner (Rod Taylor) in a San Francisco bird shop, she pursues him to the small California coastal town of Bodega Bay, where he spends weekends with his possessive mother (Jessica Tandy) and younger sister. Shortly after she arrives, a seagull swoops down and pecks her on the forehead. Gradually, ordinary birds in the hundreds and then thousands alight on the town and start attacking everyone and everything with increasing aggression.
About the Speaker
Dr. Loren Knapp is an ornithologist and professor of biology at the University of South Carolina. He is also assistant dean for academic affairs and advising. Dr. Knapp has a PhD from the University of Chicago in developmental biology and has taught extensively in the biological sciences at USC. He is the recipient of two Mortar Board teaching awards as well as being invited to present in USC's prestigious "Last Lecture" series. He is the recipient of a Hewlett award for teaching on the "Fundamentals of Inquiry" for the South Carolina Honors College. He was the recipient of the Campus Partner of the Year award from the Office of Academic Integrity for 2013–2014. He has mentored hundreds of college undergraduates in research-related programs at USC during his service as director of the Howard Hughes Undergraduate Research Program. He has published his research in peer-reviewed journals, written a textbook for non-science majors, and has been a Co-PI on many NSF and NIH grants on wide-ranging topics from basic research to education opportunities.