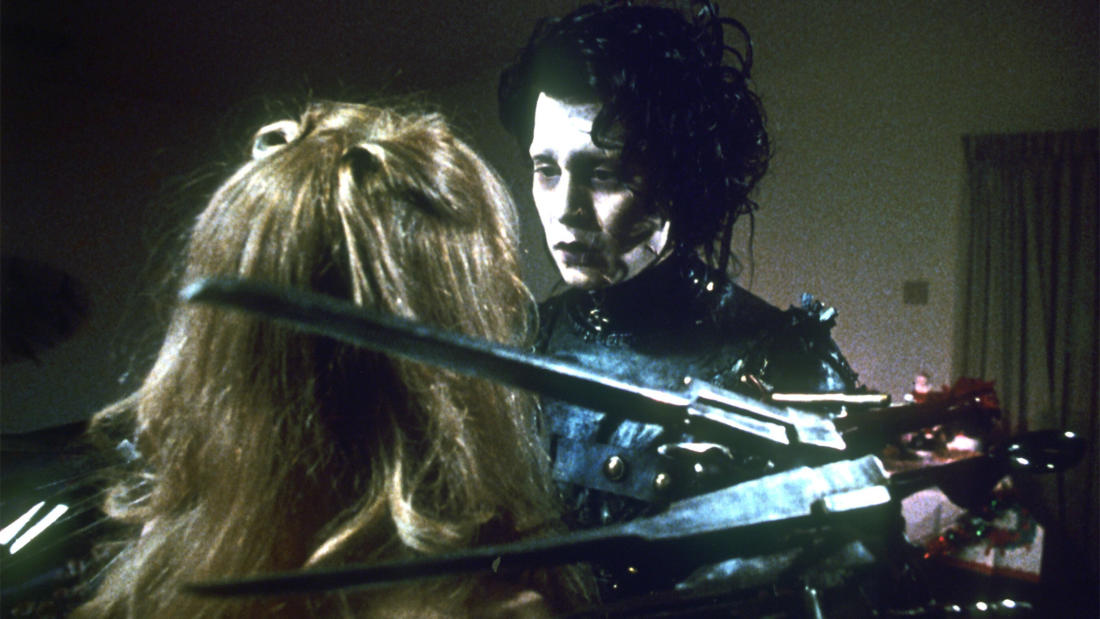 2013
with
Dr. Jeremy DeSilva
Assistant Professor of Biological Anthropology, Boston University
Edward Scissorhands—

The Evolution of Hands
Program Description
A discussion of recent discoveries on the evolution of our hands and other parts that define us as human.
Film Synopsis
A gentle man, with scissors for hands, is brought into a new community after living in isolation.
Tim Burton's Academy Award-nominated, bittersweet fantasy tells the story of Edward (Johnny Depp), a young man assembled by an eccentric inventor (Vincent Price), who dies before he can finish his creation, leaving him with scissors in place of hands. When a kindly Avon lady (Dianne Wiest) comes calling and discovers Edward all alone, she brings him home to live with her family in the pastel "paradise" of suburbia, where he falls for Peg's teen daughter (Winona Ryder). Edward's sweet helpfulness and exceptional talents in dog grooming, hair cutting, and topiary sculpture make him popular in the neighborhood—but the mood swiftly turns against him.
About the Speaker
Dr. Jeremy DeSilva, an assistant professor of biological anthropology at Boston University, is working on reconstructing the life of two amazingly complete skeletons of a new species of early ancestor (or hominin) previously unknown to science.