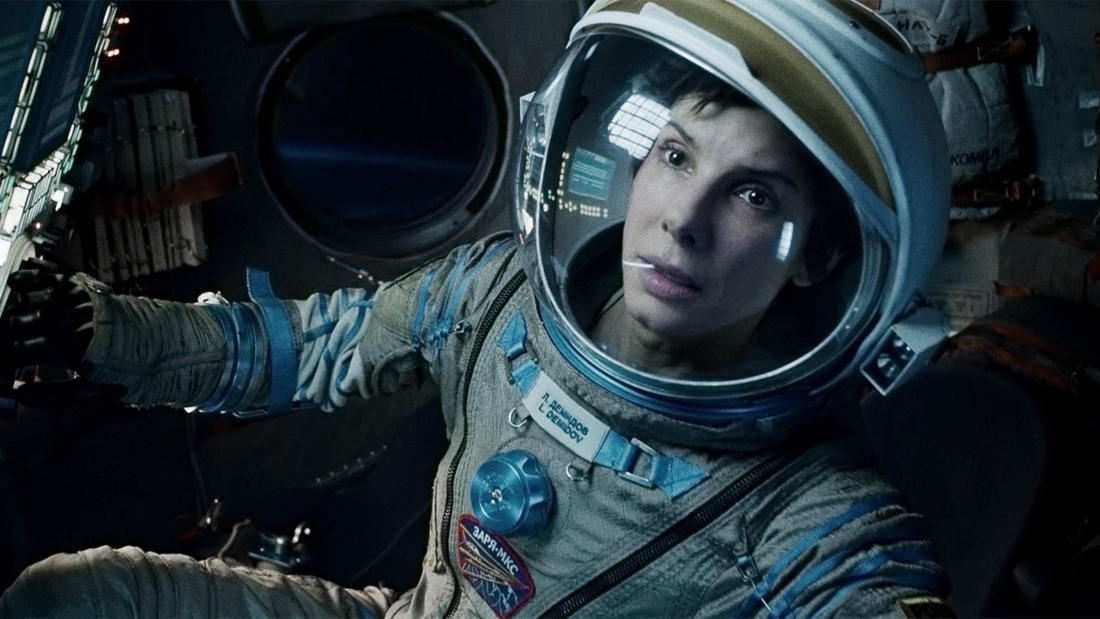 2013
with
Michael D. Lemonick
Journalist, Climate Central
and
Brian Ackerman
Programming Director, Jacob Burns Film Center
Gravity—

The Nature of Space
Program Description
A discussion of the nature of space and changing conceptions of our place in the universe given recent discoveries such as findings that there are potentially billions of "habitable" planets in our own galaxy.
Film Synopsis
A medical engineer and an astronaut work together to survive after an accident leaves them adrift in space.
Dr. Ryan Stone (Sandra Bullock) is a medical engineer on her first shuttle mission. Her commander is veteran astronaut Matt Kowalsky (George Clooney), helming his last flight before retirement. During a routine spacewalk, disaster strikes; the shuttle is destroyed, leaving Stone and Kowalsky stranded with no link to Earth and no hope of rescue. As fear turns to panic, they realize that the only way home may be to venture further into space. Gravity received 10 Academy Award nominations, and won seven, including Best Director, Best Cinematography, and Best Visual Effects.
About the Speaker
Michael Lemonick is the senior staff writer at Climate Central and a former senior science writer at Time. He has also written for Discover, Yale Environment 360, Scientific American, and others, and has written a number of popular-level books on science and astrophysics, including The Georgian Star: How William and Caroline Herschel Revolutionized Our Understanding of the Cosmos, Echo of the Big Bang, Other Worlds: The Search For Life in the Universe, and Mirror Earth: The Search for Our Planet's Twin. Lemonick earned degrees at Harvard University and the Columbia University Graduate School of Journalism. He teaches communications and journalism at Princeton University.

Brian Ackerman is the programming director at the Jacob Burns Film Center. Ackerman is a graduate of Brandeis University.