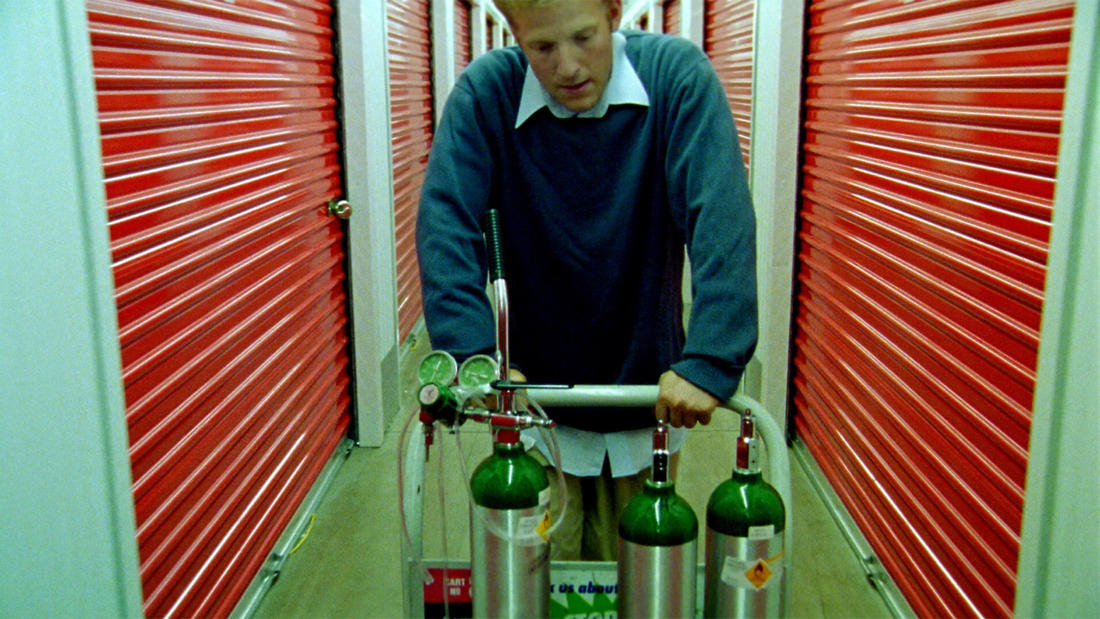 2013
with
Dr. Clifford V. Johnson
Professor, Physics and Astronomy Department, University of Southern California
and
Shane Carruth
Film Director
Primer—

The Physics of Time Travel
Program Description
Actor-director Shane Carruth and Dr. Clifford Johnson gave a breakdown of time travel and physics.
Film Synopsis
Four friends and fledgling entrepreneurs, knowing that there's something bigger and more innovative than the different error-checking devices they've built, wrestle over their new invention.
Two friends (Shane Carruth, David Sullivan) invent a form of time travel, and though they think they are being smart about using it, within just five days, selfishness and shortsightedness lead them to create so many overlapping timelines that they lose control of themselves, their friendship, and the technology.
About the Speaker
Dr. Clifford Victor Johnson is a theoretical physicist and professor in the Department of Physics and Astronomy at the University of Southern California. His research focus is in superstring theory and particle physics, specifically related to strongly coupled phenomena. He has previously worked at the Kavli Institute for Theoretical Physics at the University of California, Santa Barbara, the Institute for Advanced Study, and Princeton University. He received the 2005 Maxwell Medal and Prize from the Institute of Physics, and the National Science Foundation Career Award in 1997. In 2005, The Journal of Blacks in Higher Education listed Dr. Johnson as the most highly cited black professor of mathematics or a related field at an American university or college.
He graduated with a BS in physics from Imperial College London in 1989, and he completed his PhD in mathematics and physics from the University of Southampton in 1992.
He also actively works to promote science in the public and physics outreach. As part of this effort, he regularly appears on the History Channel series The Universe, and acts as a science consultant for the Discovery Channel. Dr. Johnson founded the African Summer Theory Institute.

Writer-director Shane Carruth, a former software engineer, is an independent filmmaker known for the extremely low-budget science-fiction film Primer (2004). Carruth also played one of the two leads in the film and composed its music. Primer won the Grand Jury Prize and the Alfred P. Sloan Award at the Sundance Film Festival. Carruth finally made a second film, Upstream Color, which debuted at the Sundance Film Festival. He is working on his third film, The Modern Ocean.