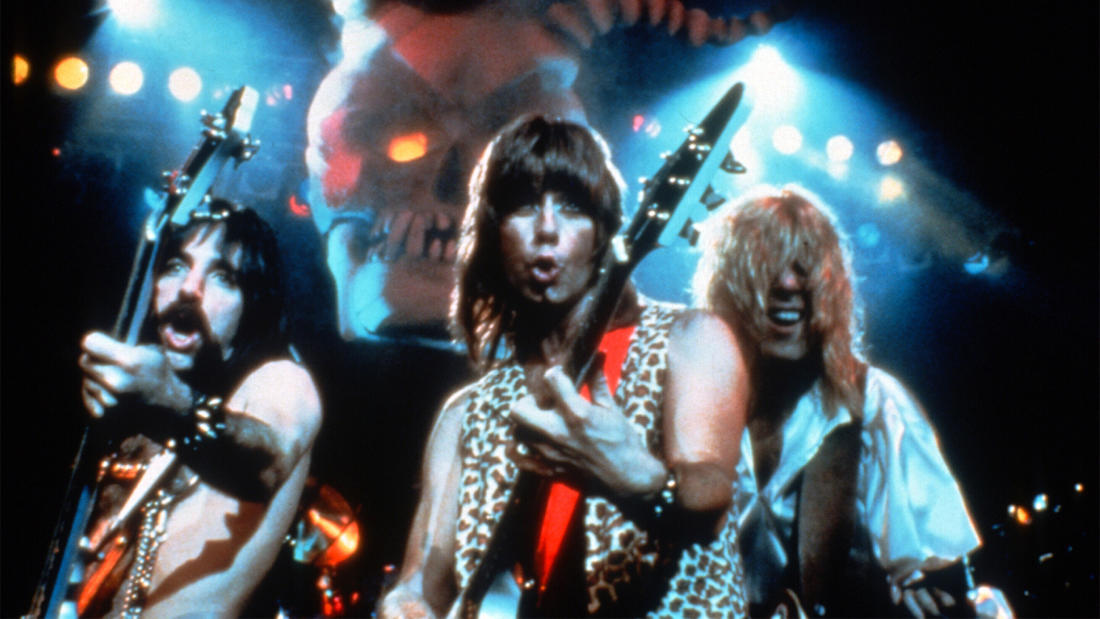 2013
with
Dr. Christopher Shera
Associate Professor of Otology & Laryngology and Health Sciences & Technology, Harvard Medical School
This is Spinal Tap—

The Science of Sound
Program Description
A discussion of the science of sound and hearing: What is sound? How does it differ from silence? Can you hear yourself hearing? And how loud can we go?
Film Synopsis
Spinal Tap, one of England's loudest bands, is chronicled by film director Marty DiBergi on what proves to be a fateful tour.
Director Rob Reiner's largely improvised cult classic follows the key members of fictional British heavy metal band Spinal Tap—lead guitarist Nigel Tufnel (Christopher Guest), lead singer/guitarist David St. Hubbins (Michael McKean), and bassist Derek Smalls (Harry Shearer)—as they embark on their first American tour in years, with filmmaker/TV commercial director Marty DiBergi (Reiner) on hand to document the occasion and retrace the group's evolution. Responsible for such albums as Intravenous DeMilo, The Sun Never Sweats, and Bent for the Rent, the aging metal heads are now trying to make a comeback with their latest LP, Smell the Glove. But just about anything that can go wrong, does, from canceled shows to botched stage props to playing second fiddle to a puppet show. This hilarious, spot-on send-up of '80s rock culture includes cameos by the likes of Bruno Kirby, Dana Carvey, Fran Drescher, Billy Crystal, Paul Shaffer, Anjelica Huston, Fred Willard, and Patrick MacNee, and such unforgettable Tap hits as "Tonight I'm Gonna Rock You Tonight," "Hell Hole," "Big Bottom," and, of course, "Stonehenge."
About the Speaker
Dr. Christopher Shera is an associate professor of otolaryngology and laryngology and health sciences and technology at Harvard Medical School. Dr. Shera's primary research interests include cochlear and middle ear mechanics and modeling, mechanisms of cochlear nonlinearity and amplification, otoacoustic emissions, comparative cochlear mechanics, and signal processing and acoustics. Through a combination of physiological measurements and theoretical modeling, Dr. Shera aims to understand the active, nonlinear signal processing performed by the inner ear while developing the power and precision of noninvasive probes of hearing function.